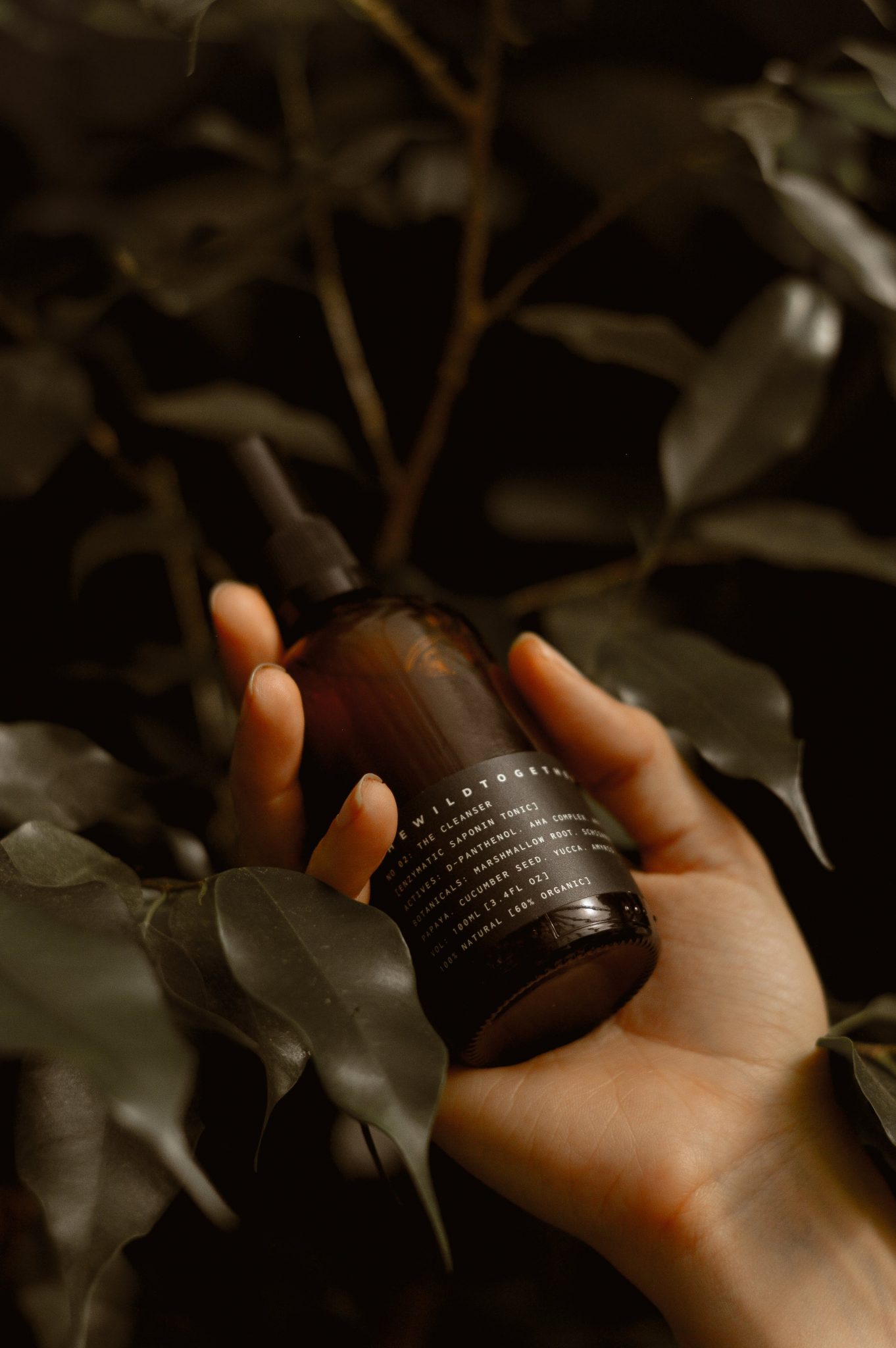 [Enzymatic Saponin Tonic]
100% Natural [60% Organic] / 100ml
A dual action, low-foam daily cleanser packed with antioxidants, amino acids, anti-bacterial botanicals, fruit alpha hydroxy acids [AHAs] and healing herbs to stimulate cell renewal and gently lift away impurities, leaving the skin thoroughly cleansed, conditioned, soothed, protected and prepared to receive the active ingredients that follow.
Also functions as a shaving foam
Use 1-2 times daily. Lather in hands and massage over face/neck for a cleanse/shave. Rinse.
Key Actives:
D-Panthenol. AHA Complex [Alpha-hydroxy acid]. Apple Aminos.
Key Botanicals:
Marshmallow Root. Schisandra Berry. Papaya. Cucumber Seed. Yucca. Amyris. Arvensis.
Complete Ingredient List:
Aqua, Decyl Glucoside, Sodium Cocyl Apple Amino Acids, Glycerine*, Cocamidopropyl Betaine, Hydrolyzed Wheat Protein, Yucca Schidigera Extract*, Cucumis Sativus Extract*, Panthenol, Carica Papaya Extract*, Helianthus Annuus Oil*, Althaea Officinalis Extract*, Rosmarinus Officinalis Extract*, Amyris Balsamifera Oil*, Schisandra Sphenanthera Extract*, Sodium Benzoate, Potassium Sorbate, Cedrus Atlantica Oil*, Tocopherol*, Mentha Arvensis Oil*, Pogostemon Cablin Oil*, Vetiveria Zizanoides Oil*, Vaccinium Myrtillus Extract, Saccharum Officinarum Extract, Citrus Aurantium Dulcis Extract, Citrus Limon Extract, Acer Saccharum Extract, Sodium Phytate, Lysolecithin, Sclerotium Gum, Xanthan Gum, Pullulan.
*Organic
INGREDIENT SPOTLIGHT: D-PANTHENOL
D-Panthenol is a nutrient from the B vitamin family that helps manage the negative results that stress can have on the skin, playing a key role in the repair mechanism of cells and tissues.
Ingredients / Quality obsessed
20+ High Performance Ingredients
A powerfully purifying formulation of active organic skincare ingredients, featuring a unique blend of enzymes, aminos, fruit acids, gentle surfactants and a time-honoured Ayurvedic plant surfactant — yucca. The Cleanser contains no purified or synthetic surfactants, detergents, sulphates, oils, esters or micellar technologies. It is a pH-balanced suspension to gently cleanse, refresh and balance skin in the way nature intended without disrupting, stripping or drying the skin.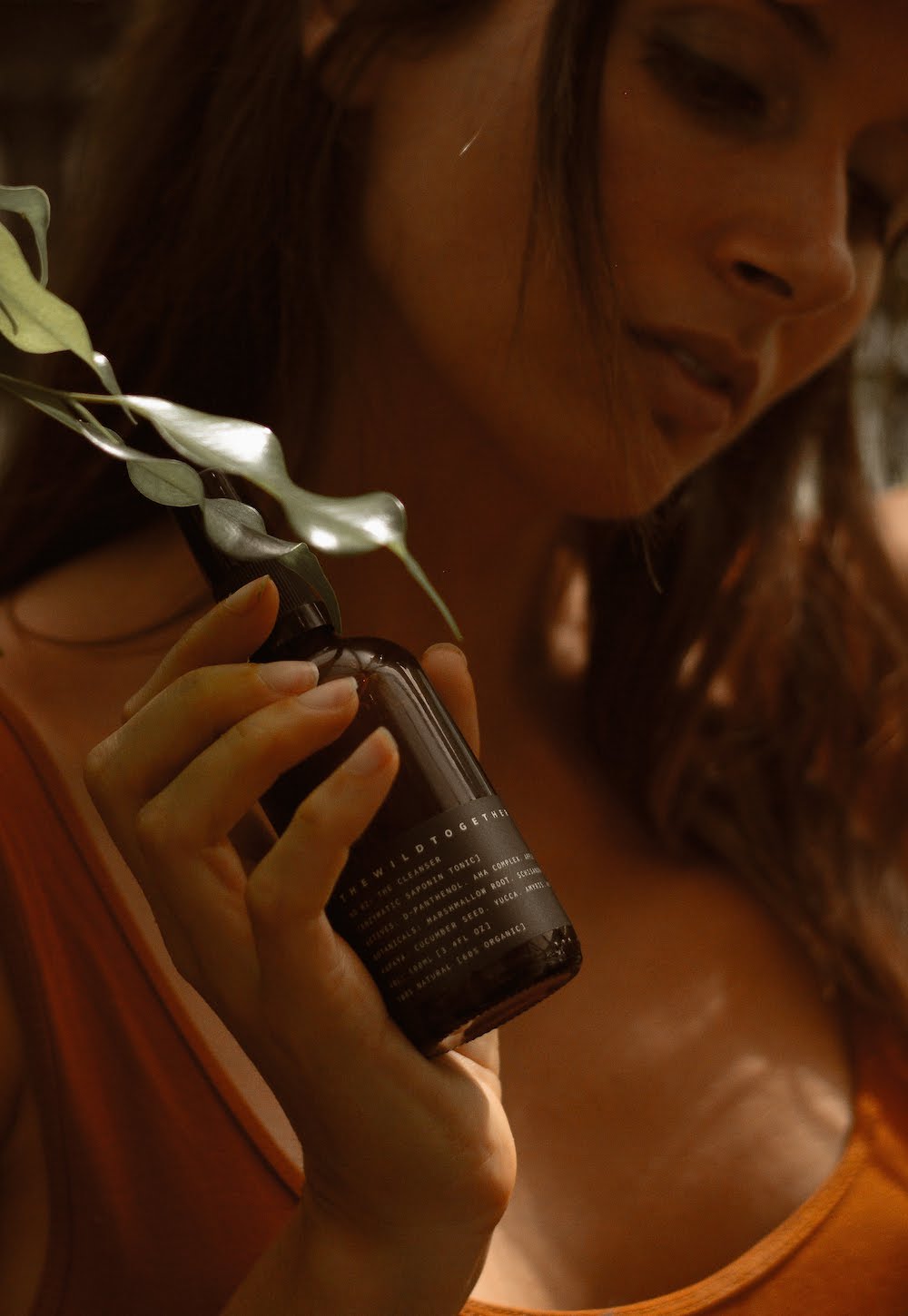 The Cleanser is formulated to be a safe and effective treatment for a number of skin issues and the mixable formula centres on offering multi-correctional results. The Cleanser is designed for people who care about high-performance, all-natural ingredients and who want their skin to feel and perform at its best every day — regardless of age, skin type, gender or ethnicity.
Alpha Hydroxy Acids and Yucca that contains hundreds of steroid saponins together with polyphenols, resveratrol and stilbenes, work to deep clean and detoxify the skin and clogged pores, allowing for improved absorption of subsequent skincare products.
A high percentage of mucilage in Marshmallow Root provides intensely hydrating properties combined with Hydrolyzed Wheat Protein to retain moisture in the skin and protect it from drying out — making it more soft and conditioned.
Amyris, Papaya Enzymes and Apple Amino Acids naturally purify the skin, minimize pores, address imbalances and soothe inflammation — the key causes of many common skin complaints like acne, rosacea, and dehydration.
Arvensis, Schisandra Berry, Cucumber Seed and Vitamin E help to fortify the skin barrier and protect against environmental aggressors.
The formulation combines soothing multi-faceted ingredients like D-Panthenol and Cucumber Seed to calm inflamed skin that has been compromised by environmental factors, flare-ups, and/or general irritation.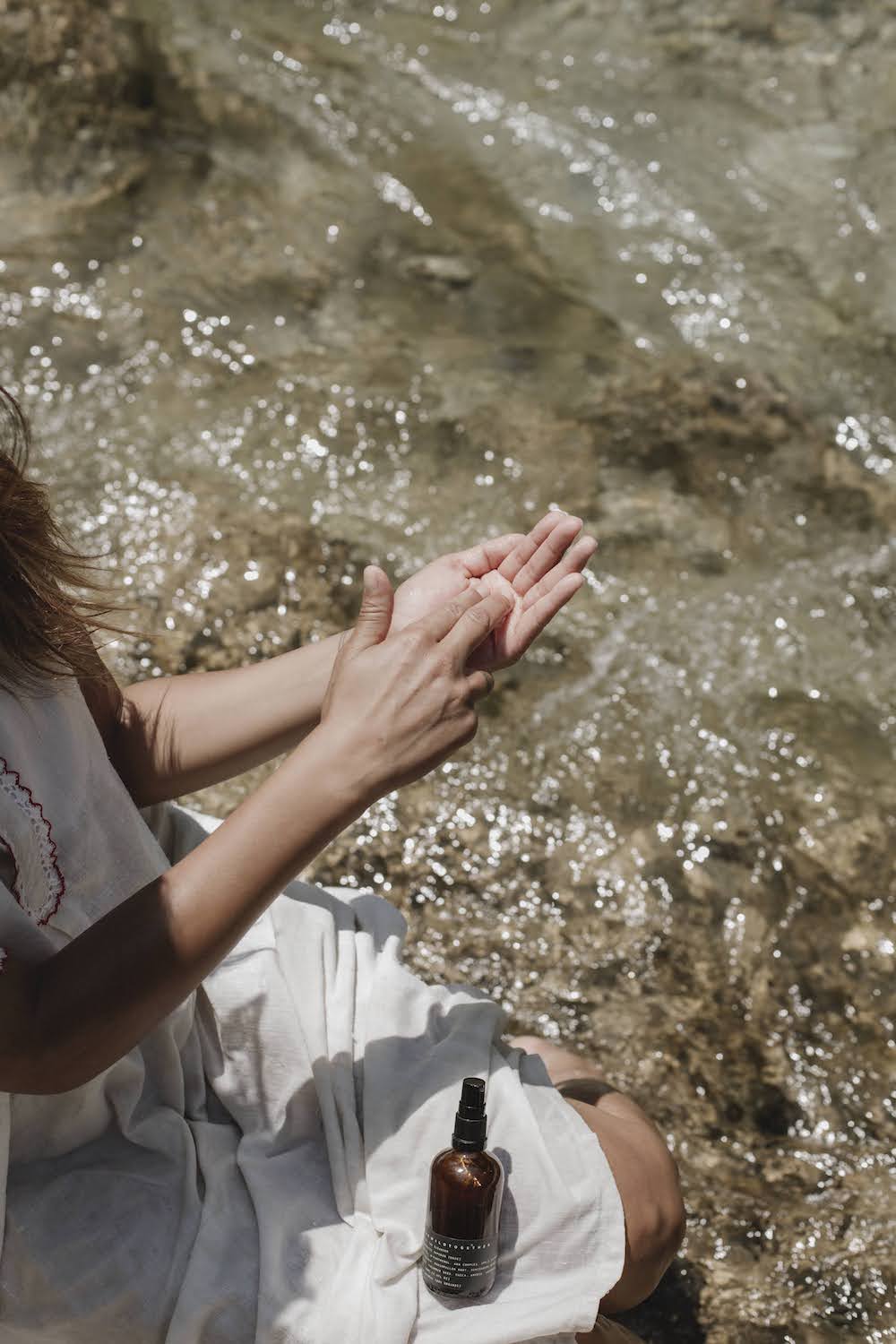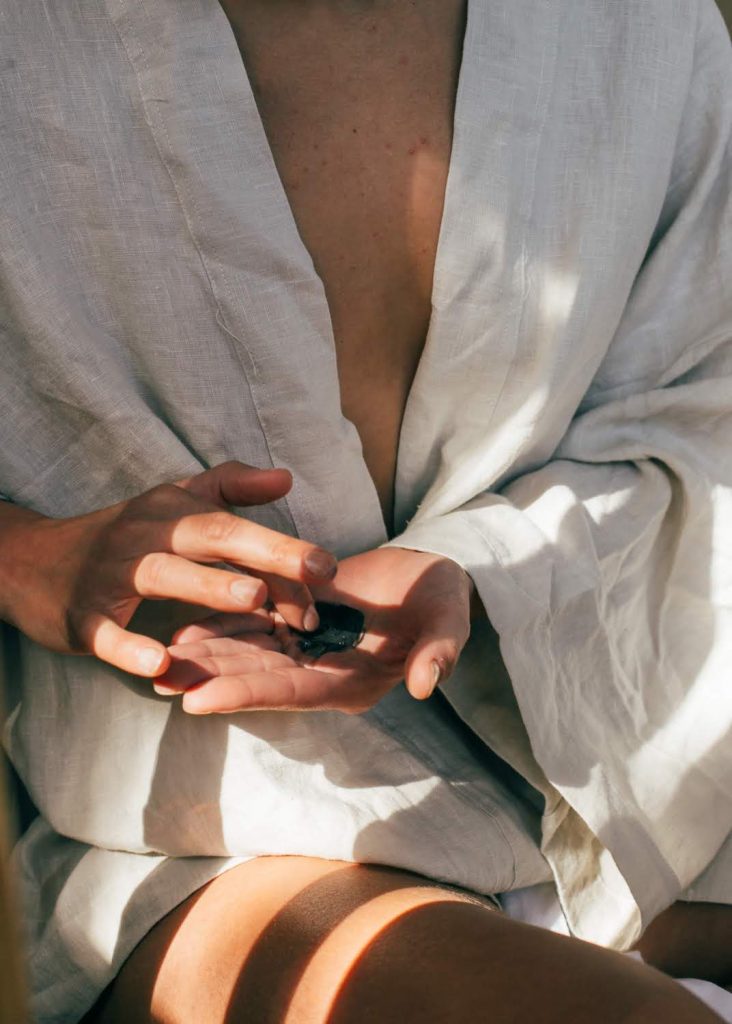 The Omega Scrub
Exfoliating Balm [01 + 05]

A hydrating facial polish to penetrate into the deepest layers of the skin to remove impurities, battle blemishes and lessen fine lines. Sufficiently gentle to use on the delicate neck and décolleté areas, the scrub deeply purifies skin without clogging or drying whilst balancing and hydrating to reduce inflammation and redness

Best for: Normal, dry, sensitive and ageing skin.

Result: Skin is left thoroughly cleansed and softened with a brighter complexion revealed


No.01 + 05 = The Omega Scrub
A hydrating facial polish to penetrate into the deepest layers of the skin to remove impurities, battle blemishes and lessen fine lines. Sufficiently gentle to use on the delicate neck and décolleté areas, the scrub deeply purifies skin without clogging or drying whilst balancing and hydrating to reduce inflammation and redness.
Carree
"It's been almost a week and a half since I started using this and I know it probably sounds crazy, but my face looks smoother, not as red, and I've always had a crazy oily complexion, that's just my skin. I just wish I had a before and after, because although I may not be able to exactly pinpoint the change, there is a change. Even when it's not hot here, like it is now, my face always has a shine to it. And believe it or not that has been reduced over the last week. So thanks again for the awesome product"
Christina
"I just ordered my 5th bottle of The Cleanser and I swear by it (and so does my hormonal acne that was under control until a recent flare-up). It's a concentrated cleanser so a little goes a really long way. I also like to leave it on for a few minutes when I steam my face and it especially helps. It's perfect for my skin and combined with The Essence, I use these two products religiously"
Rachael
"I was nervous about purchasing this cleanser because of the price BUT it really works! It balances my skin and it's not drying at all (which I've found with a lot of other natural cleansers). I use 1 small tiny pump after double cleansing and it's lasted me 9 months +. It's worth every penny!"
Jonathan
"This cleanser is so gentle and makes my skin feel fresh. I use it every morning and shave with it a couple times a week too. And the smell is really refreshing. It sets me up right for the day"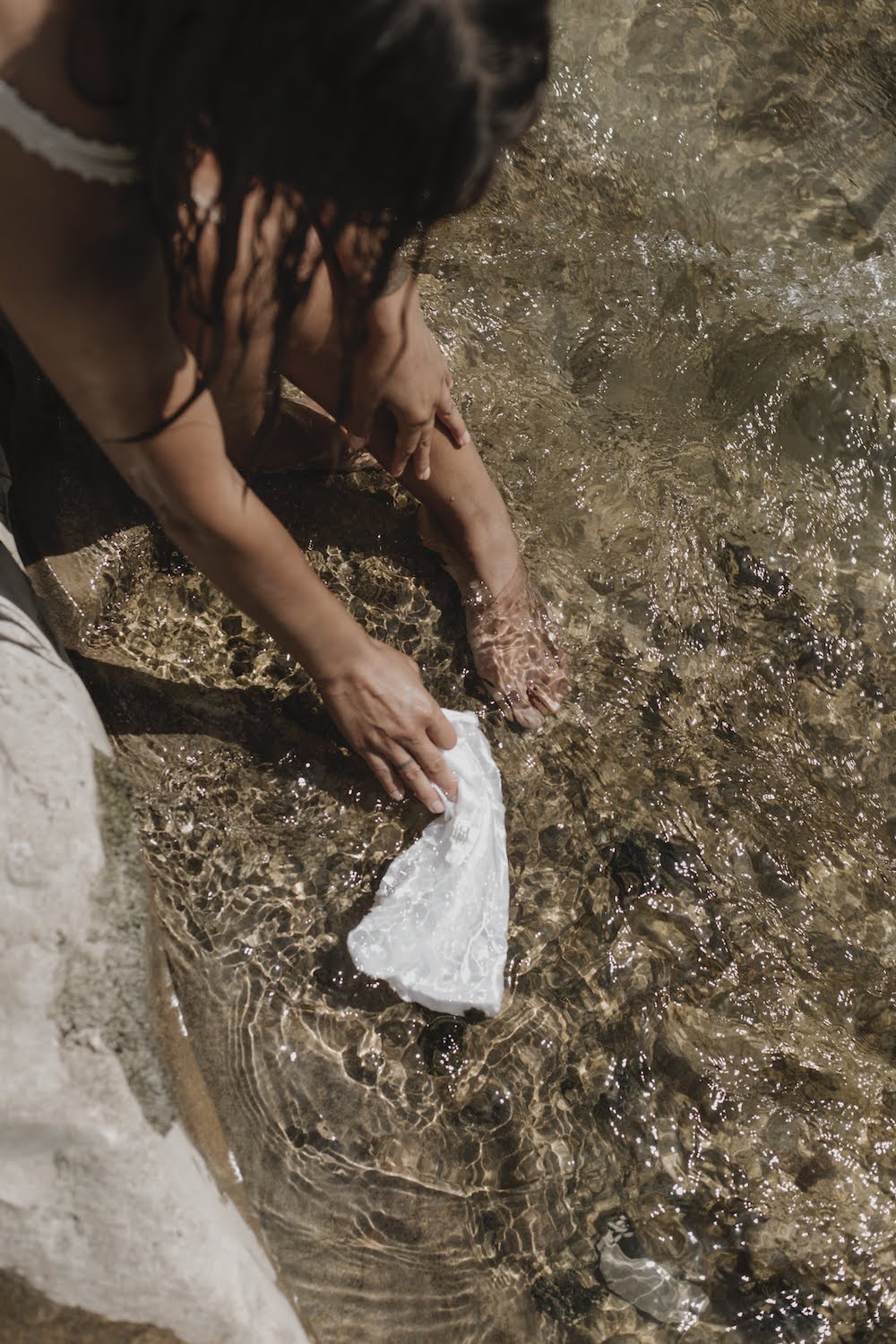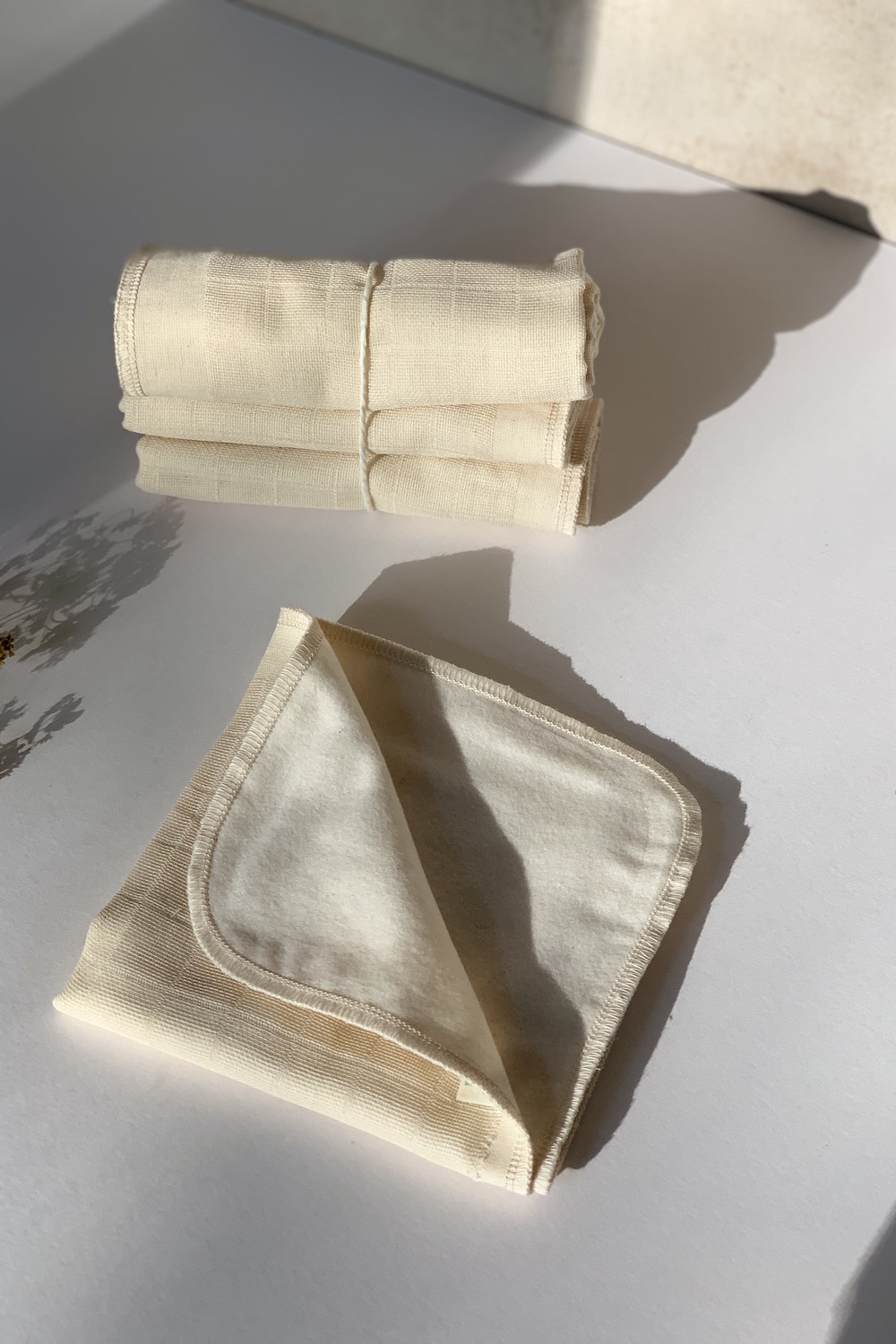 A trio of 100% organic cotton double-sided muslin face cloths — the perfect companion for at home or trips away. One side of each washcloth is a net-like muslin texture, which is so effective for gentle exfoliating when washing your face or removing face masks. The other side is a fluffy, soft, absorbent brushed cotton that will gently clean even the most sensitive skin areas.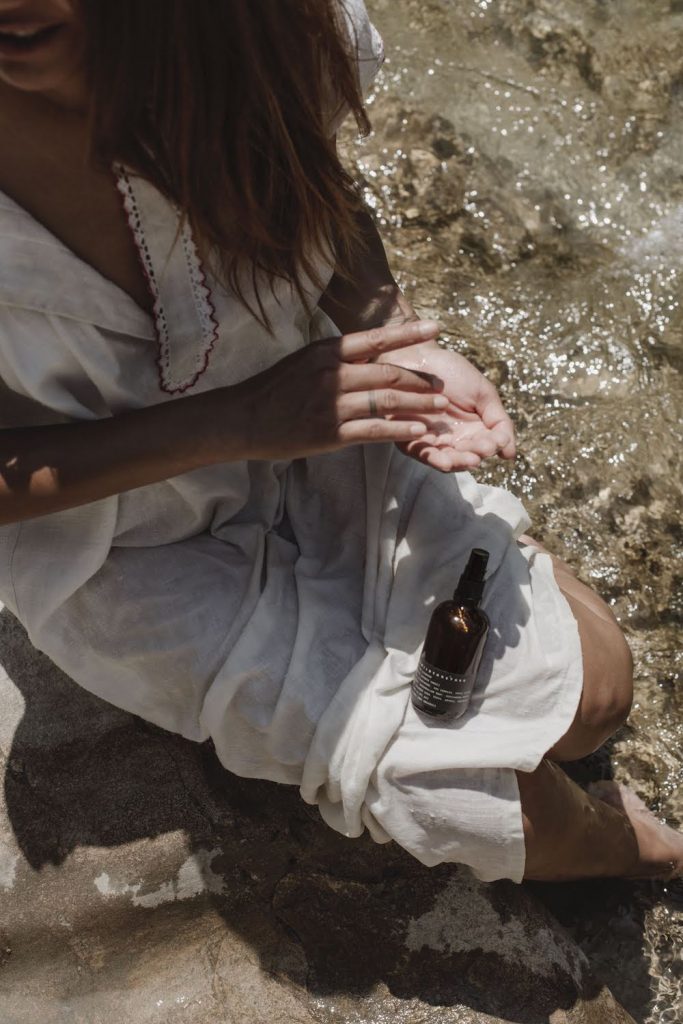 Frequently Asked Questions
Will The Cleanser remove my make-up?
Yes, The Cleanser contains emollients and oils that can remove light foundation, mascara and other eye makeup. For longer wearing, heavier make-up we suggest using The Serum as a double-cleanse method.
I have oily skin, will The Cleanser be suitable for me?
The Cleanser is not oil free, but oils, contrary to past myths about skincare, are actually great for oily your skin. Formulated with the highest quality non-comedogenic organic Marshmallow Oil to add moisture, The Cleanser will help wash away excess oils without stripping the skin of its natural oils.
I like a low PH cleanser, what is yours?
The Cleanser sits at a PH of 5. The skin's lipid-rich outer layer's natural pH lies between 4 and 6. Naturally occurring, beneficial flora — those that help keep the outside world out and the inside world in — are happiest at these levels, so it's in our best interest to keep our skin's pH in check by using slightly acidic products, like The Cleanser, that play well with its natural protective barrier.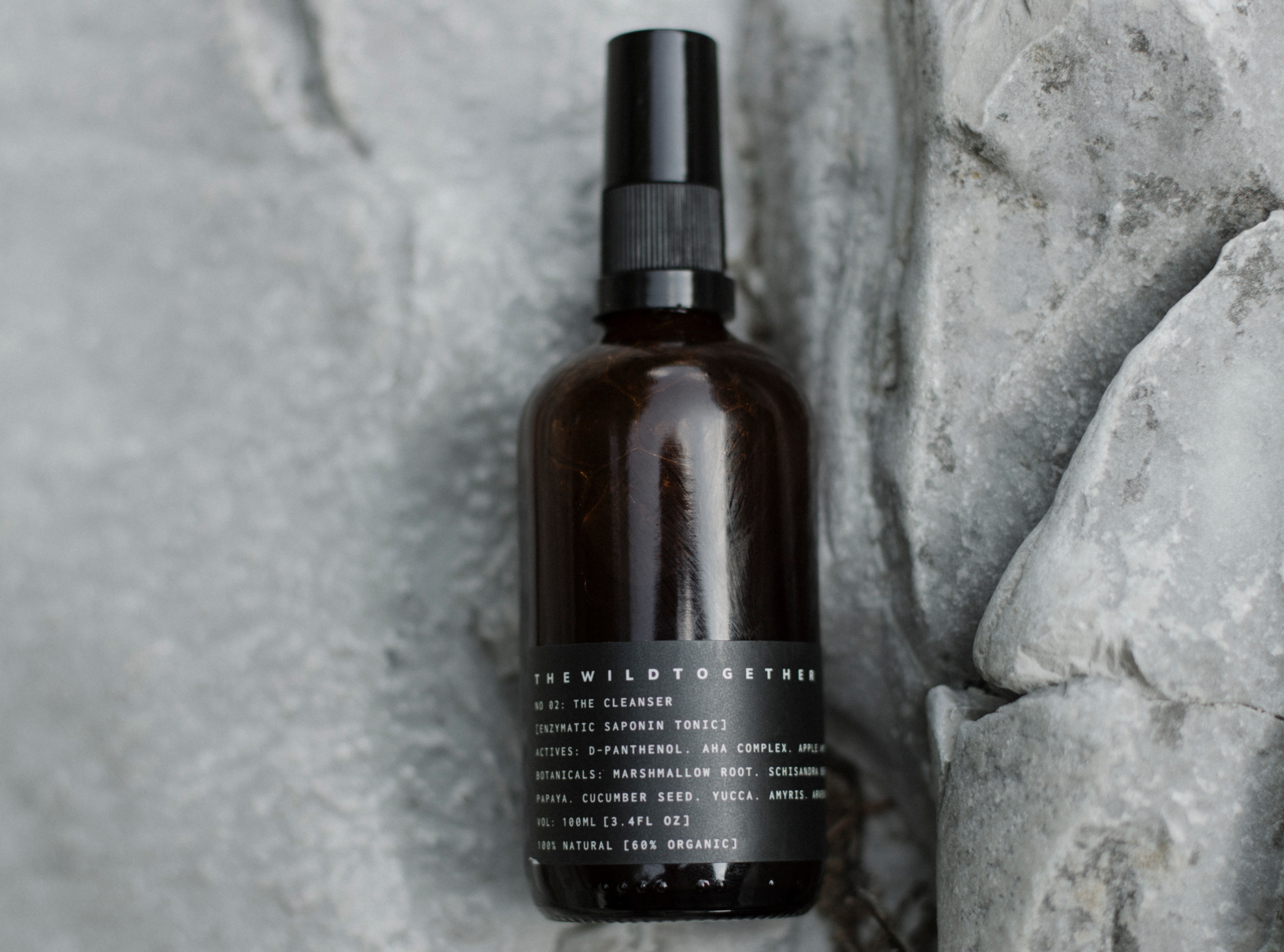 Happy Customer!
I have been using this product 3 times a week and have seen an improvement in my skin and blackheads. It gently exfoliates but leaves your skin super smooth! A little goes a long way and it's a good size bottle. I'm happy I added it to my skin routine.
Best Cleanser I've ever used
This is the best cleanser I've ever used. It removes my makeup perfectly, but even better it's very moisturising and leaves no dryness. My boyfriend steals it sometimes too, cause you can shave with it. A really fabulous ethical and quality product that I love to show it off on my bathroom shelf! Oh - and it smells great too. Absolutely treat yourself!

No 02: The Cleanser [Enzymatic Saponin Tonic]