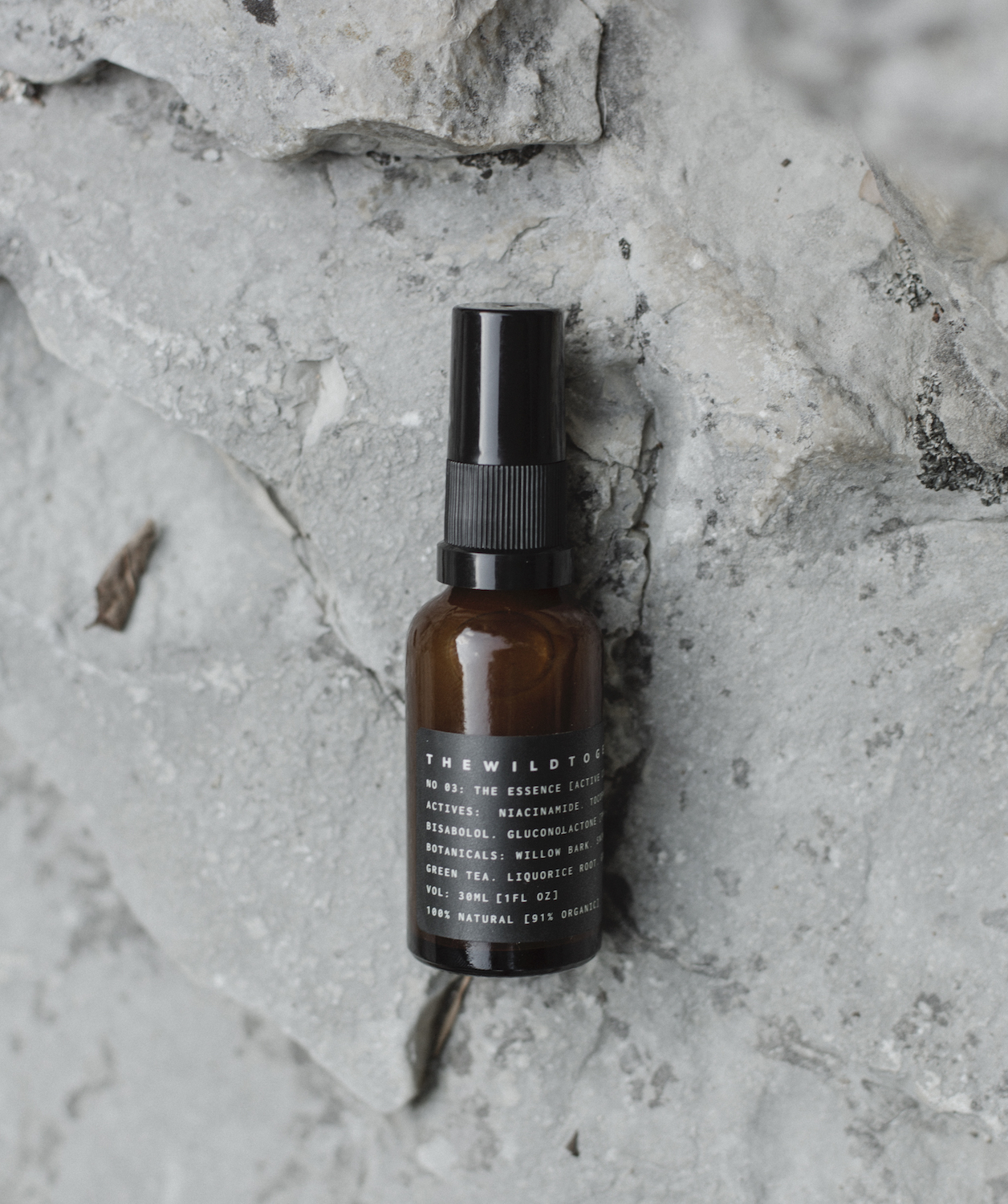 100% Natural [91% Organic] / 30ml
An ultra-hydrating, pore-minimizing, cellular renewal concentrate that stimulates collagen production and accelerates healing. Powerful antioxidants protect from free-radical damage and strengthen barrier function, while Snow Mushroom – nature's super-hydrator – draws actives deep down, preparing the skin for the regime that follows. The formula benefits from Glabridin and Licochalcone, two essential facilitators in controlling sebum production and improving skin tone.
+  Functions as a soothing aftershave and under-eye treatment.
Morning and evening [and/or post shave] on clean, dry skin, before applying other products.
Key Actives:
Niacinamide. Tocopherol. Bisabolol. Gluconolatone [PHA].
Key Botanicals:
Willow Bark. Snow Mushroom. Green Tea. Liquorice Root. Green Cedar.
Complete Ingredient List:
Aqua, Glycerine*, Citrus Aurantium Amara Flower Water*, Santalum Album Water*, Pentylene Glycol [plant based], Sodium Levulinate, Tremella Fuciformis Extract, Camellia Sinensis Leaf Extract*, Glycyrrhiza Glabra Root Extract*, Salix Alba Bark Extract*, Sodium Anisate, Gluconolactone, Niacinamide, Bisabolol, Tocopherol*, Pogostemon Cablin Oil*, Cedrus Atlantica Bark Oil*, Amyris Balsamifera Bark oil*, Vetiveria Zizanoides Root Oil*, Mentha Arvensis Leaf Oil*, Calcium Gluconate, Propanediol [plant based], Lysolecithin, Sclerotium Gum, Xanthan Gum, Pullulan, Silica.​
*Organic 
INGREDIENT SPOTLIGHT: SNOW MUSHROOM
Snow Mushroom can hold up to 500 times its weight in water, with super fine particles that drive hydration deep into the skin. 
Ingredients / Quality obsessed
16+ High Performance Ingredients
The ultimate multi-corrective hydration step — this silky lightweight essence is made up of 16 powerful sources of botanicals, vitamins and minerals. With a combination of modern-day scientific knowledge and processes, we extract, isolate and stabilize the most potent parts of these powerful ingredients to deliver powerful hydration, optimal nutrition, and daily repair whilst encouraging improvements in radiance and helping to reduce the appearance of dark spots and uneven skin tone.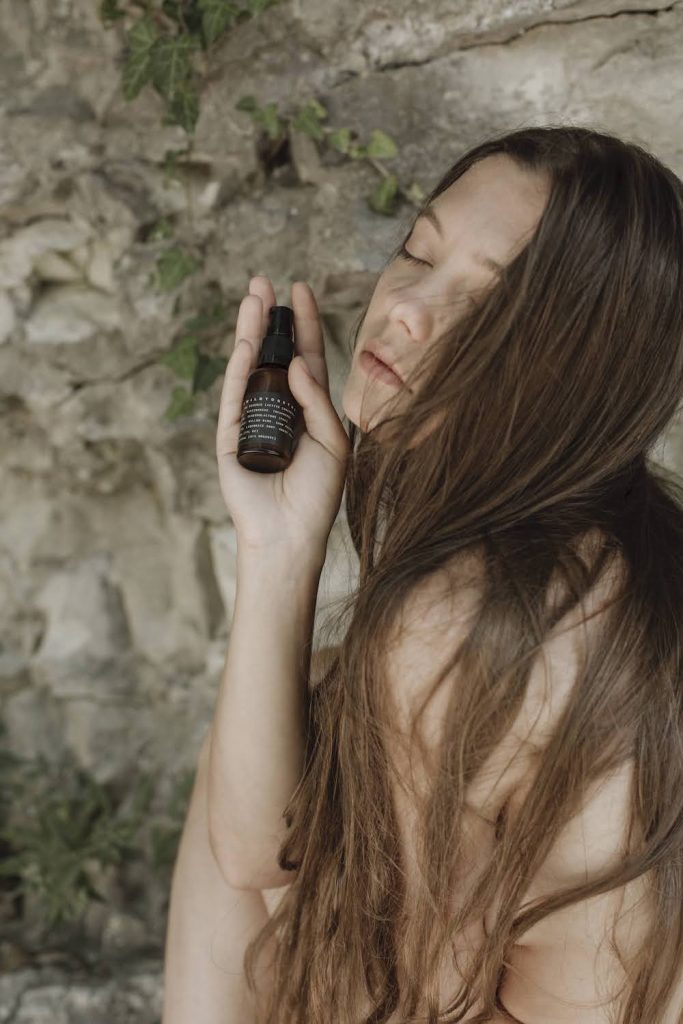 The Essence is formulated to be a safe and effective treatment for a number of skin issues and the mixable formula centres on offering multi-correctional results. The Essence is designed for people who care about high-performance, all-natural ingredients and who want their skin to feel and perform at its best every day — regardless of age, skin type, gender or ethnicity.
Snow Mushroom, Neroli and Niacinamide combined with Liquorice Root brighten skin by fading discoloration and uneven skin tone.
Gentle levels of poly-hydroxy acid gluconolactone improves skin tone and texture, dissolving the dead cells that leave skin rough and lackluster.
A powerful synergy of botanicals like Green Tea and Willow Bark amplify the skin's own renewal process while Bisabolol inhibits the enzymes in the skin responsible for breaking down collagen whilst stimulating collagen production to help fade fine lines and wrinkles.
Calcium Gluconate and natures super-hydrator Snow Mushroom works synergistically to drive hydration deep into the basal layer of the dermis, boosting skin's resilience and vitality.
The formulation combines soothing multi-faceted ingredients to calm inflamed skin that has been compromised by environmental factors, flare-ups, and/or general irritation.
Francesca
"Yes, I've become that person who says "I cannot live without this" But it's actually true; organic, vegan and there's a lot to be said about reconnecting with nature at the moment... and these products feel like another way to incorporate it when I start my day"
Vai
"I've been looking at my face the past few days thinking how rejuvenated my skin looks in comparison to a month or two ago. I'm sure it's 90% to do with using your products consistently, everyday, religiously"
Charlotte
"This is the holy grail of skincare. My skin just feels better when I use it. People keep asking me what I'm using too"
Antonia
"I've liked the idea of clean beauty for some time but nothing that I was trying was really doing it for me. Wasn't sure what to expect when I ordered your range but you guys really hit the ball out of the park on this one. Not only does it work ridiculously well, it works better than the far more expensive products I was using before"
Melanie
"I'm addicted already. My skin feels so much more hydrated and my skin is just brighter and more even-toned"
Frequently Asked Questions
In what order does The Essence feature in my skincare routine?
The Essence is your second step after cleansing — when you once may have used a toner or hydrosol — it replaces these and offers so much more. An easy rule of thumb to follow is to apply your products with the smallest molecule size to largest, or from water based to cream to oil. We follow The Essence with The Moisturiser and then seal it all in with The Serum [which is 100% oil-based]. Applying your skin care products in the proper order ensures that your skin receives the full benefits of each product.
Do I still need to use a moisturiser or oil-based serum with The Essence
Following with a moisturiser or oil-based serum is an important step after using The Essence. Since the key purposes of The Essence are to deliver active ingredients deep within the skin, and to provide intense hydration, you will want to lock in those benefits.
What different functions does The Essence have?
As well as being super hydrating, this organic concentrate also works wonders at tackling specific skin concerns, such as reducing irritation, fading spots, evening skin tone, and reducing the appearance of fine lines [plus, a good option for pregnant women looking for a safe way to treat melasma]. It can also be used as an under-eye treatment and soothing after shave. We also like to store ours in the fridge in the warmer months and use it as a cooling after-sun so ease inflamed skin.
Amazing!
I was given this as a Birthday gift. I've used various serums from stupidly expensive to ridiculously cheap over and the years but I can honestly say, this little bottle does what it says! I'm now on my 3rd bottle and I won't swap it for anything else. I'm 45yrs old and my skin has never looked so plump or well hydrated since issuing this. I've had so many compliments since using this that it's really boosted my confidence! Please TheWild Together, DON'T EVER stop making this or change the formula!! I love it so much I've bought 5 bottles for my bridesmaids gifts.
I love it!
I love using the essence as it moisturises but doesn't feel too heavy for my skin. Plus it smells amazing and I love that it's made from very natural ingredients. Loving the packaging too!

No 03: The Essence [Active Concentrate]