Microdermabrasion Purifying Treatment
100% Natural [97% Organic] / 100ml
A purifying blend of crushed botanicals, adaptogenic herbs, antioxidants and minerals that work in harmony to stimulate circulation and to draw out embedded impurities and pollutants, promoting cell turnover and damage repair. By eliminating dead and dull surface cells, skin is left better oxygenated, detoxified and readily prepared for replenishing.
Use 1-2 times weekly. For exfoliating face scrub: mix 1/2 tsp with a few drops of water. Massage into damp skin [avoiding the eye area] and rinse. For face mask: mix enough powder with a few drops of water to form a paste. Leave for 5 mins or until mask starts to harden. Rinse with a warm, damp face cloth.
Key Actives:
Activated charcoal. Zinc. Niacinamide
Key Botanicals:
​Kaolin Clay. Cupuacu. Holy Basil. Tapioca. Rosehip. Dandelion Root. Amla.
Complete Ingredient List:
Kaolin*, Theobroma Grandiflorum Seed Powder,* Active Charcoal Powder*, Emblica Officinalis Fruit Powder*, Ocimum Sanctum Powder*, Taraxacum Officinale Root Powder*, Rosa Canina Flower Powder*, Tapioca Starch Powder*, Zinc Oxide, Niacinamide.
*Organic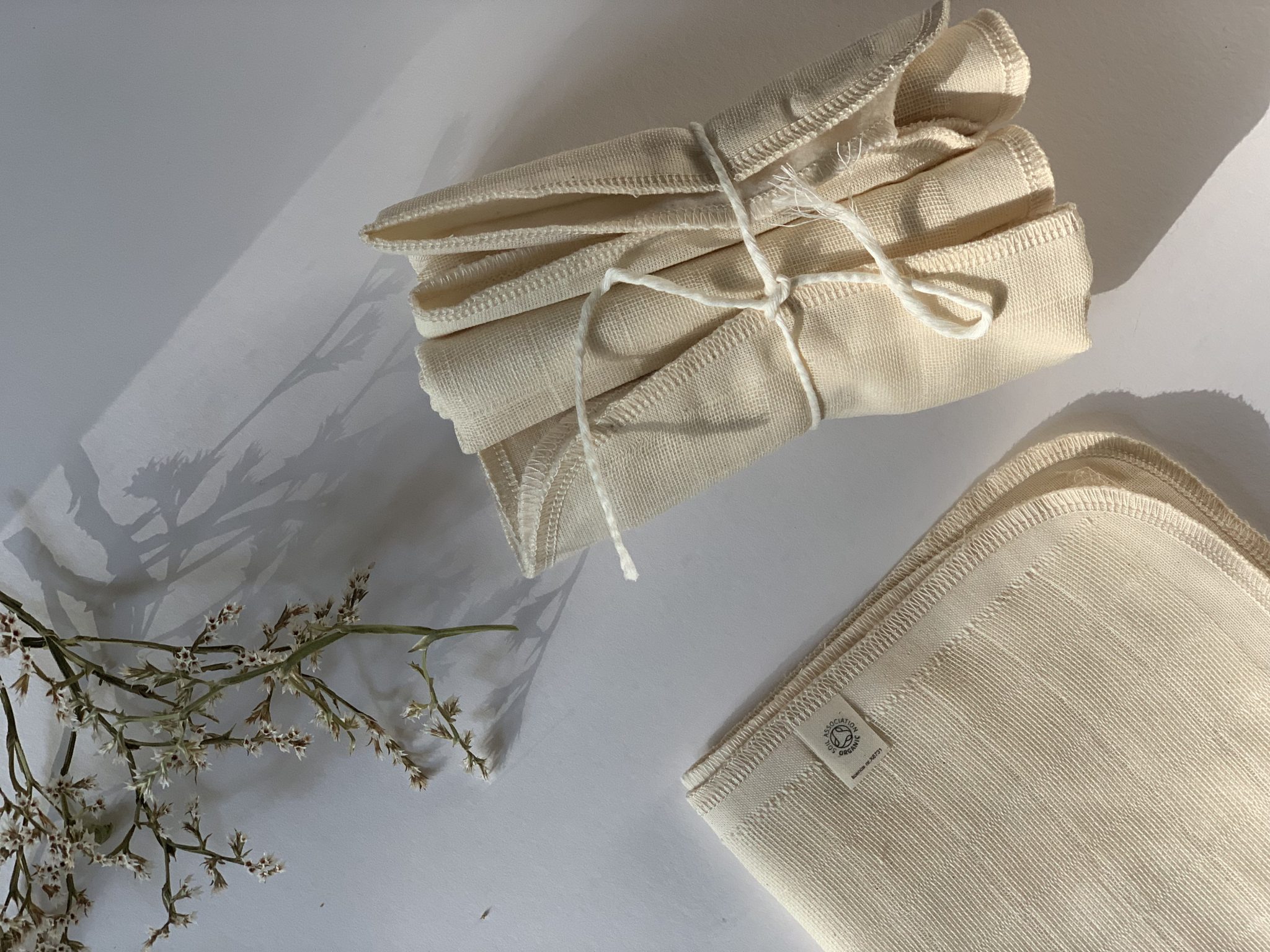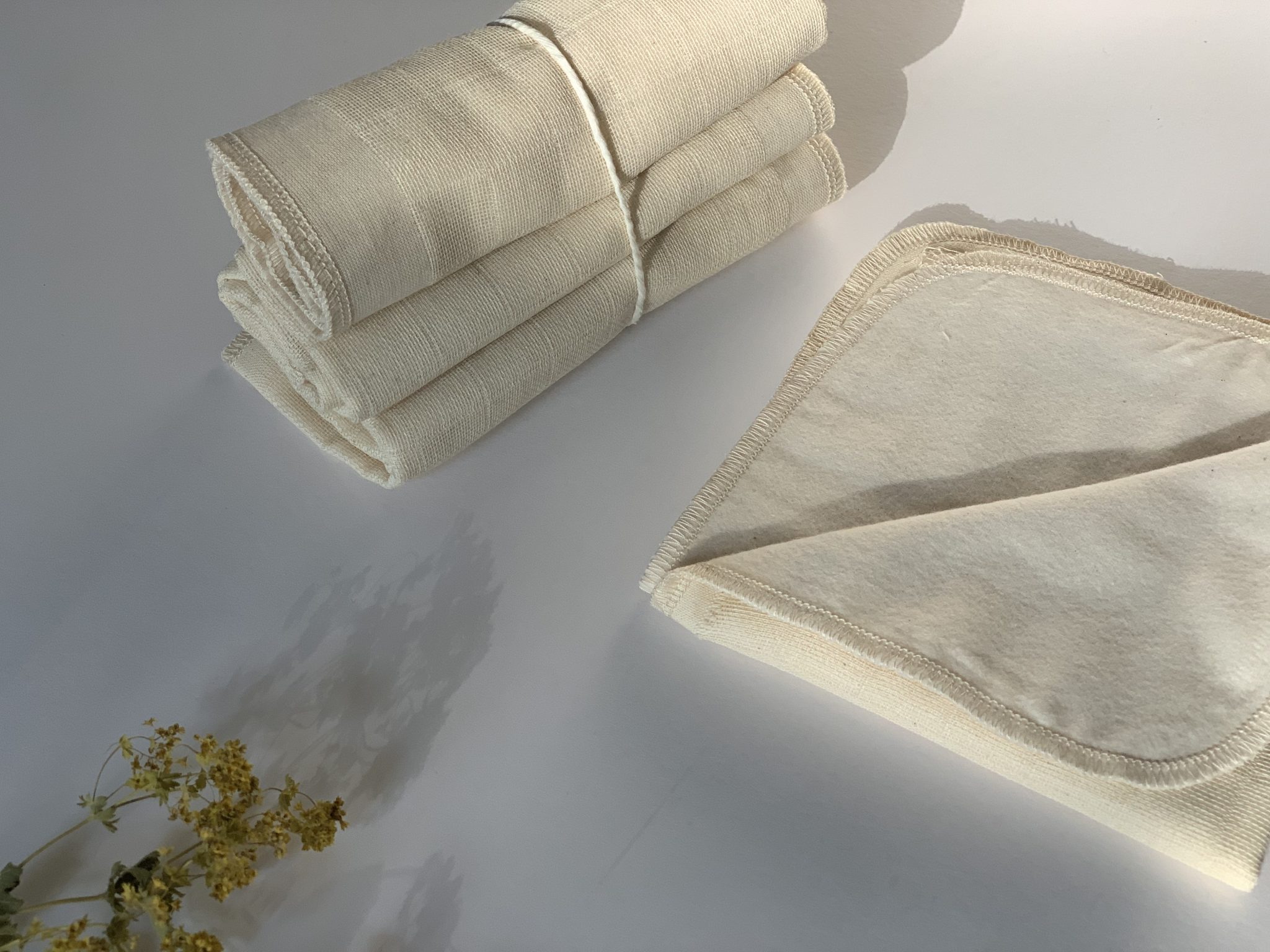 Three Double-Sided Organic Muslin Face Cloths
A trio of 100% organic cotton double-sided muslin face cloths — the perfect companion for at home or trips away.
One side of each washcloth is a net-like muslin texture, which is so effective for gentle exfoliating when washing your face or removing face masks. The other side is a fluffy, soft, absorbent brushed cotton that will gently clean even the most sensitive skin areas.
The washcloths are particularly useful when removing The Cleanser or The Exfoliant, helping to exfoliate the skin prior to applying The Essence.
Soil Association approved.
INGREDIENT SPOTLIGHT: WHITE KAOLIN CLAY
Unlike some other clays, such as bentonite, white kaolin clay doesn't leave your skin dry after use. It softens the skin, leaving it toned and healthy.
A dual enzymatic/physical exfoliating foam to deep clean pores and to leave skin visibly smoother. Instantly refreshes and refines the skin – both chemically and physically – to eliminate dead skin cells, dirt and debris, leaving a super-smooth, luminous complexion. Suitable for normal, dry, oily and blemish-prone skin types, this combination targets the visibility of dark spots, scars and fine lines to leave skin even, smooth and supple.
Normal to oily skin, congested pores, signs of skin ageing, dark spots, large pores
Skin is left soothed, smoothed and renewed, allowing other products to be more effective.
Use 1-2 times weekly. Blend THE CLEANSER with 1/2 tsp of THE EXFOLIANT. Massage into damp face. Rinse away with warm water.
A hydrating facial polish to penetrate into the deepest layers of the skin to remove impurities, battle blemishes and lessen fine lines. Sufficiently gentle to use on the delicate neck and décolleté areas, the scrub deeply purifies skin without clogging or drying whilst balancing and hydrating to reduce inflammation and redness.
Normal, dry, sensitive and ageing skin.
Skin is left thoroughly cleansed and softened with a brighter complexion revealed.
Use 1-2 times weekly. Blend a generous amount of both THE EXFOLIANT and THE SERUM in palms. Massage into damp face. Remove with and a warm, damp face cloth.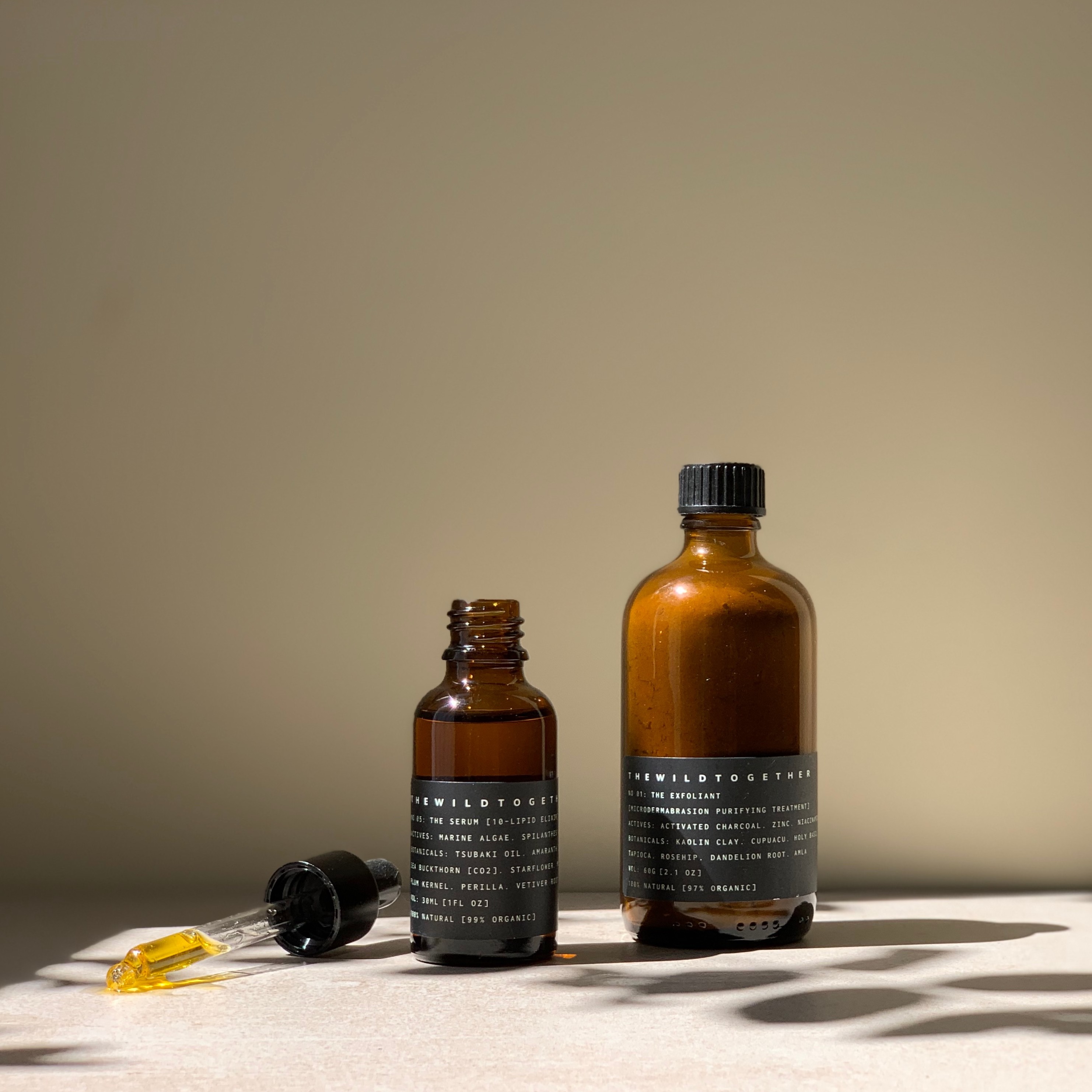 We set out to create The Wild Together with a singular vision: to radically shift the consciousness of the luxury care industry without compromising on quality, ethics or aesthetics. We wanted to give everyone access to better luxury skincare standards, so we took a direct-to-consumer approach – without intermediaries such as Wholesalers, Distributors and Retailers.
This allows us to guarantee the finest quality natural and organic products at fair prices for everyone our brand touches.
Made in the UK with Certified Organic, Vegan, Cruelty Free & Sustainably Sourced Ingredients.