[Microdermabrasion Purifying Treatment]
100% Natural [97% Organic] / 100ml
A purifying blend of crushed botanicals, adaptogenic herbs, antioxidants and minerals that work in harmony to stimulate circulation and to draw out embedded impurities and pollutants, promoting cell turnover and damage repair. By eliminating dead and dull surface cells, skin is left better oxygenated, detoxified and readily prepared for replenishing.
Use 1-2 times weekly. For exfoliating face scrub: mix 1/2 tsp with a few drops of water. Massage into damp skin [avoiding the eye area] and rinse. For face mask: mix enough powder with a few drops of water to form a paste. Leave for 5 mins or until mask starts to harden. Rinse with a warm, damp face cloth.
Key Actives:
Activated charcoal. Zinc. Niacinamide
Key Botanicals:
​Kaolin Clay. Cupuacu. Holy Basil. Tapioca. Rosehip. Dandelion Root. Amla.
Complete Ingredient List:
Kaolin*, Theobroma Grandiflorum Seed Powder,* Active Charcoal Powder*, Emblica Officinalis Fruit Powder*, Ocimum Sanctum Powder*, Taraxacum Officinale Root Powder*, Rosa Canina Flower Powder*, Tapioca Starch Powder*, Zinc Oxide, Niacinamide.
*Organic 
INGREDIENT SPOTLIGHT: WHITE KAOLIN CLAY
Unlike some other clays, such as bentonite, white kaolin clay doesn't leave your skin dry after use. It softens the skin, leaving it toned and healthy.
Ingredients / Quality obsessed
11 High Performance Ingredients
A water-free blend of nutrient-rich botanicals sourced sustainably from regional specific areas around the globe where those ingredients thrive the most. Because many active ingredients deteriorate over time when mixed with water, The Exfoliant comes in a concentrated microdermabrasion-grade crushed powder form with its purity preserved to ensure a fresh formulation each time its ingredients are activated with water at home. The result is a highly nourishing powder-to-paste formulation, powerful enough to deliver significant results yet gentle enough for all skin types.
The Exfoliant is formulated to be a safe and effective treatment for a number of skin issues and the mixable formula centres on offering multi-correctional results. The Exfoliant is designed for people who care about high-performance, all-natural ingredients and who want their skin to feel and perform at its best every day — regardless of age, skin type, gender or ethnicity.
White Kaolin Clay, Holy Basil and Active Charcoal work to purify and cleanse clogged pores , with each ingredient holding the ability to adsorb thousands of times its own mass in harmful substances whilst protecting tissues against chemical stress from industrial pollutants and heavy metals.
Niacinamide combines with Cupuacu to brighten skin by fading discoloration and uneven skin tone.
Natural protectors like Amla, Dandelion Root and Roseip protect the skin from environmental aggressors.
Zinc Oxide and Dandelion Root soothe imbalances and inflammation, the key causes of many common skin complaints like acne, rosacea, and dehydration.
Skin-rejuvenating botanicals like Cupuacu promote cellular renewal and damage repair with increased brightness and a more even skin tone.
Samantha
"This Exfoliant seems to calm down what I assume to be perioral dermatitis. Overall this seems to be a very good fit for my skin when it shows signs of inflammation and my skin feels great after using it"
Gemma
"This product is really gentle and doesn't strip my skin at all! After the first rinse, my skin was literally glowing. I have dehydrated combination and acne prone skin that is also pretty sensitive, so I've been struggling to find the right thing. It's expensive, but because it's concentrated in powder form, it seems to last for FOREVER"
Mark
"It's good that it's microdermabrasion grade and doesn't include any particles that could cause micro-tears to the skin — which most powdered exfoliators tend too. It's working great for me!"
Rebecca
"My Sunday rituals are complete! I use with The Serum to create a moisturising face mask and it's so nourishing to my skin. I'm a The Wild Together convert!"
Isabel
"This is an absolute skin saviour and it's what I turn to when my skin is looking a bit dull. It's super rich in adaptogens and antioxidants and I love that it transforms into an incredible face mask. So versatile and wonderful"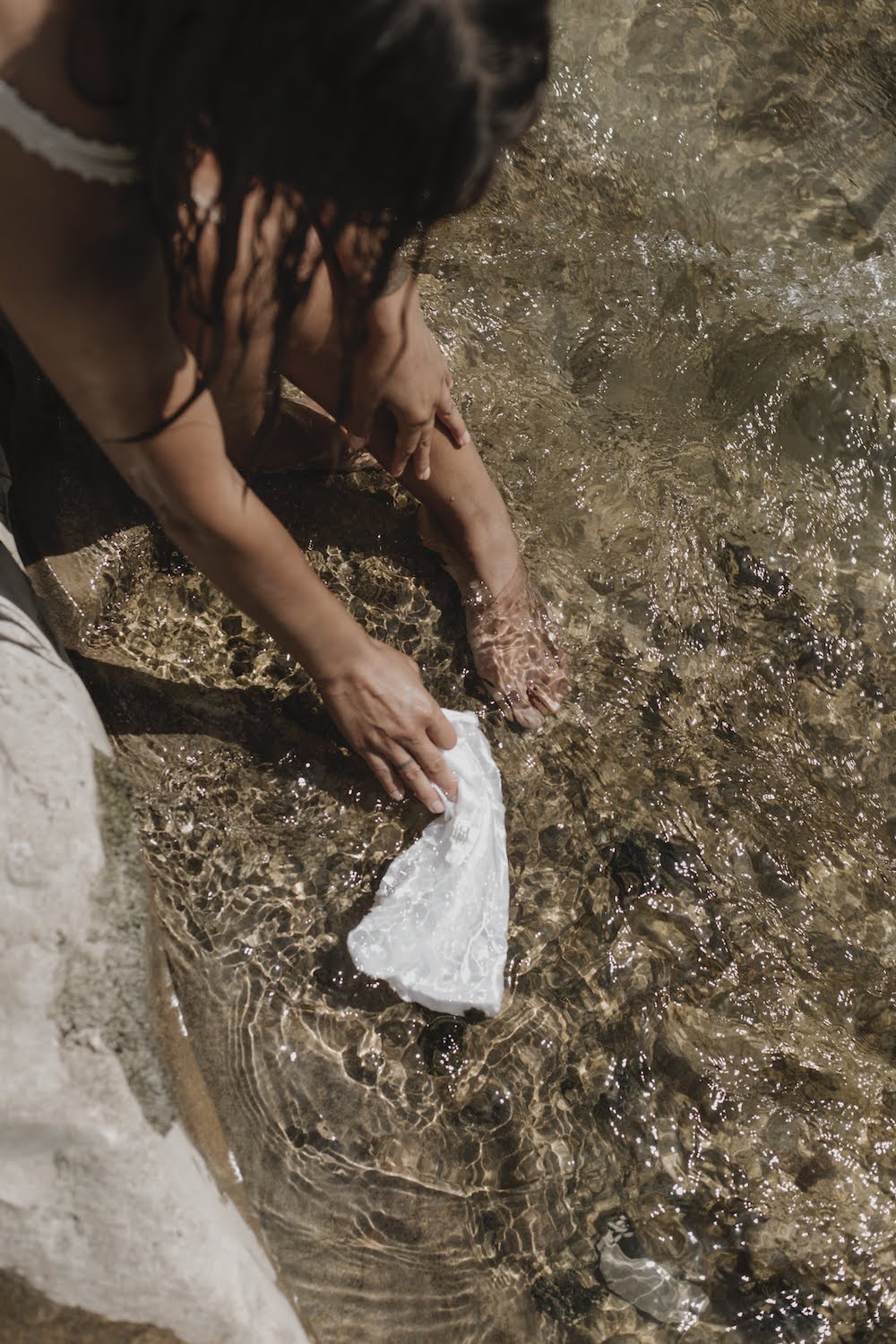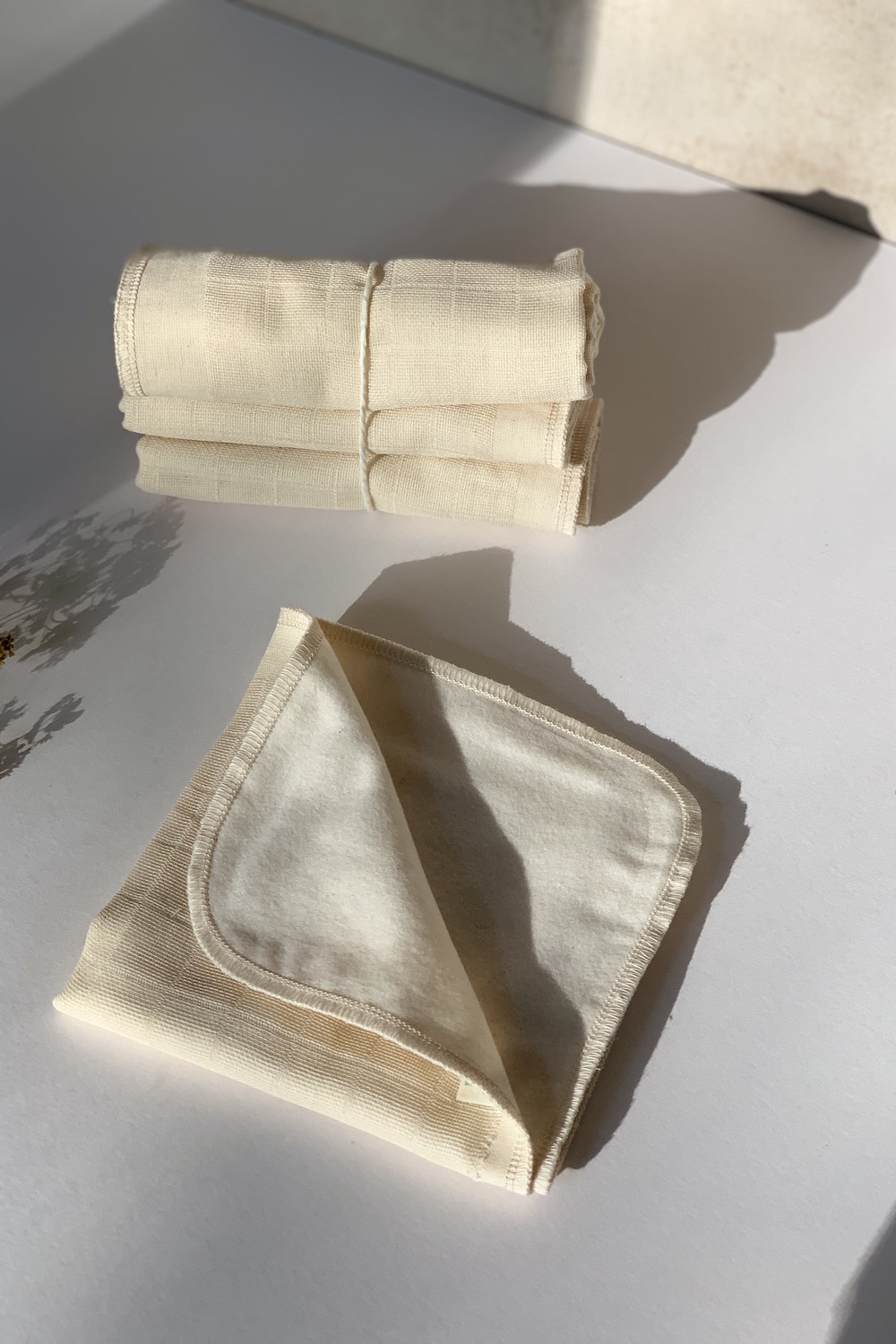 A trio of 100% organic cotton double-sided muslin face cloths — the perfect companion for at home or trips away. One side of each washcloth is a net-like muslin texture, which is so effective for gentle exfoliating when washing your face or removing face masks. The other side is a fluffy, soft, absorbent brushed cotton that will gently clean even the most sensitive skin areas.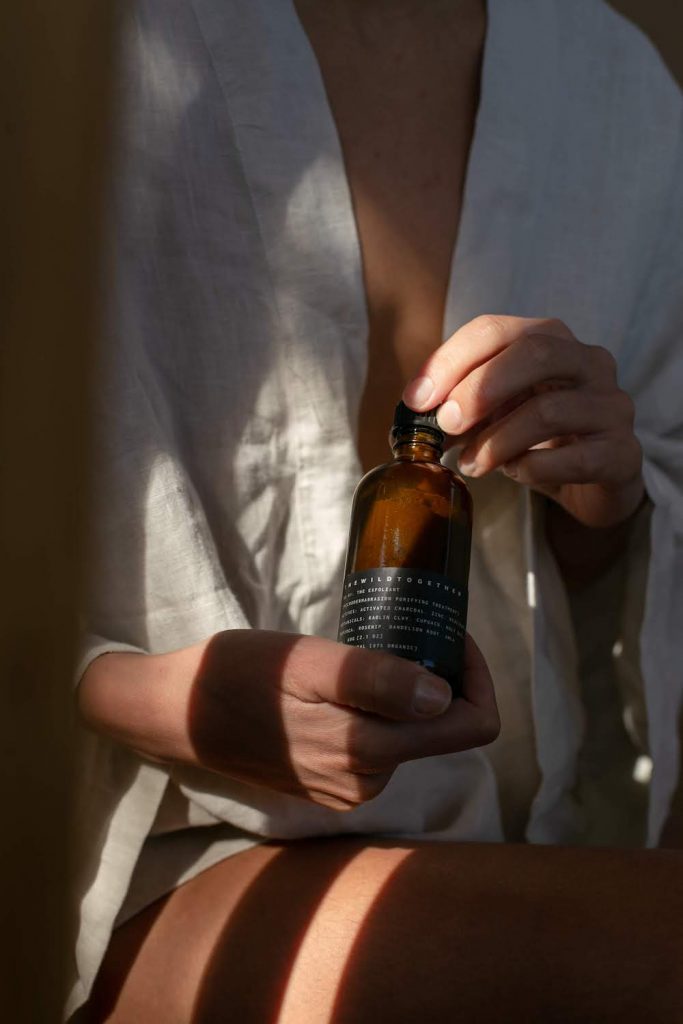 Frequently Asked Questions
How often should I exfoliate?
There isn't a decisive answer on this question, however, the general consensus is that you should exfoliate one to two times per week, based on a normal or combination skin type. If you are more sensitive, however, then you may want to limit the act to once per week.
How long will it take to see results after exfoliation?
After just 10 minutes you should see an improvement in your complexion if administered properly. However, for long-term and highly noticeable results, expect 6-8 weeks.
Will The Exfoliant tighten my pores?
The kaolin clay in The Exfoliant when worn as a face mask can be effective for reducing the appearance of pores. It's not possible to change pore size but a clay mask can reduce the impurities stuck in pores and improve the elasticity of the skin around the pore, which will in turn improve the appearance of pores.
Made in the UK with Certified Organic, Vegan, Cruelty Free & Sustainably Sourced Ingredients.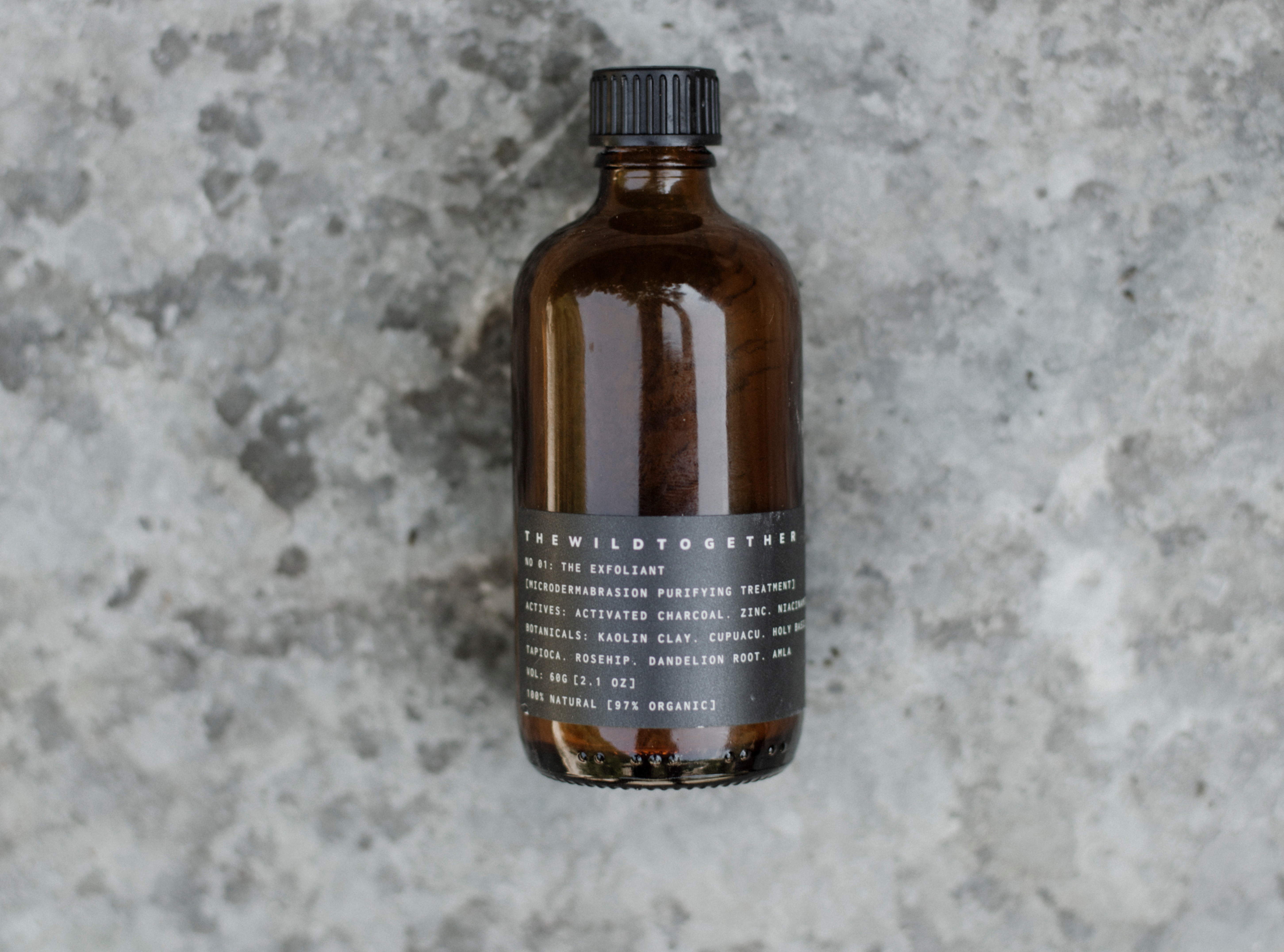 Love Love Love!
Love, love, love this!
I absolutely love that you can make it the texture that YOU want & YOU control how abrasive it is. I use this 2 or so times a week & sometimes, I need a little more coarse & sometimes, something more gentle. You can make a face mask too! And, it always leaves my skin feeling so good!
Wow. Just try it!
I am officially hooked! It's a little weird at first until you get the ratio of water to product down, but once you get that down, *chef's kiss* it's magic. It not super harsh or aggressive (as with any physical exfoliant, don't rub too hard and let the product do its job) and it didn't leave my skin feeling tight. Just soft, smooth, and bright. And a little goes a long way so the price tag is well worth it. Follow up with a serum or rich nighttime moisturizer and see your favorite products work even better on a smooth, refreshed skin surface. And there's also no fragrance, for anyone worried about that.
No 01: The Exfoliant [Purifying Treatment]