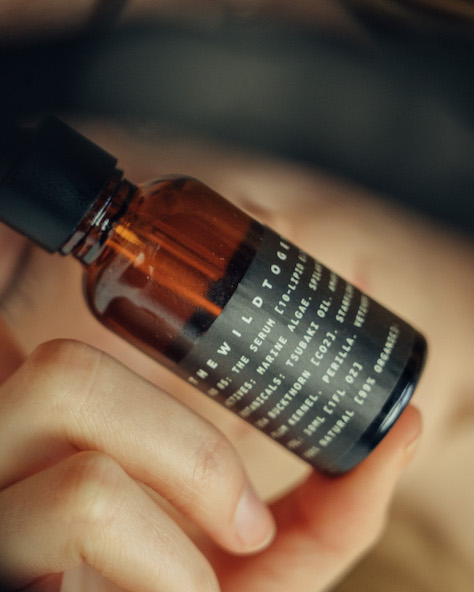 100% Natural [99% Organic] / 30ml
A versatile, nutrient-dense, anti-aging elixir enriched with 10 omega-abundant lipids, powerhouse actives, adaptogenic botanicals and CO2 extracts — each selected for their powerful skin regeneration abilities. The instantly absorbing, anti-inflammatory blend stimulates production of structural skin proteins using actives proven to rebuild, firm and smooth the skin. The formulation is especially rich in omega-3 and sterols that promote optimal natural moisturising factors [NMFs].
For skin or beard: warm 1-5 drops in palms and apply as often as needed. For pre or post shave / dry hair ends / double cleanse: apply a thin layer as desired.
Key Actives:
Micro Marine Algae. Spilanthes Acmella.
Key Botanicals:
Tsubaki Oil. Amaranth [CO2]. Sea Buckthorn [CO2]. Starflower. Moringa. Plum Kernel. Perilla Seed. Vetiver Root.
Complete Ingredient List:
Perilla Ocymoides Seed Oil*, Camellia Oleifera Seed Oil*, Camelina Sativa Seed Oil*, Carthamus Tinctorius Seed Oil*, Moringa Oleifera Seed Oil*, Prunus Domestica Seed Oil*, Borago Officinalis Seed Oil*, Hippophae Rhamnoides Berries CO2 Extract*,  Cylindrotheca Fusiformis Extract, Spilanthes Acmella Flower Extract, Vetiveria Zizanoides Root Oil*, Tocopherol*, Amyris Balsamifera Bark Oil*, Cedrus Atlantica Bark Oil*, Pogostemon Cablin Oil*, Mentha Arvensis Leaf Oil*, Caprylic/Capric Triglyceride, Rosmarinus Officinalis Leaf Extract*.​
*Organic 
INGREDIENT SPOTLIGHT: SPILANTHES ACHMELLA
Spilanthes is a South African plant grown by local farmers that is proven to restructure, firm and smooth the skin. It has an instantly noticeable effect as it strengthens the collagen matrix and increases the density and elasticity of the skin.
Ingredients: Quality obsessed
17 High Performance Ingredients
The Serum includes some of the world's most nutrient-dense, botanicals sourced sustainably from regional specific areas around the globe where those ingredients thrive most. We respect the integrity of these consciously curated ingredients through our time-honoured process that ensures their broad spectrum of nutrition is captured in our formula. We choose to meticulously take our time by slowly infusing these incredible plants for a minimum of 3 weeks before they are allowed to leave our lab. As a result, our 10-Lipid Elixir contains 17 skin-perfecting and rebuilding vitamins, phytonutrients, antioxidants, adaptogens, aminos, and omega fatty acids for optimum skin nutrition.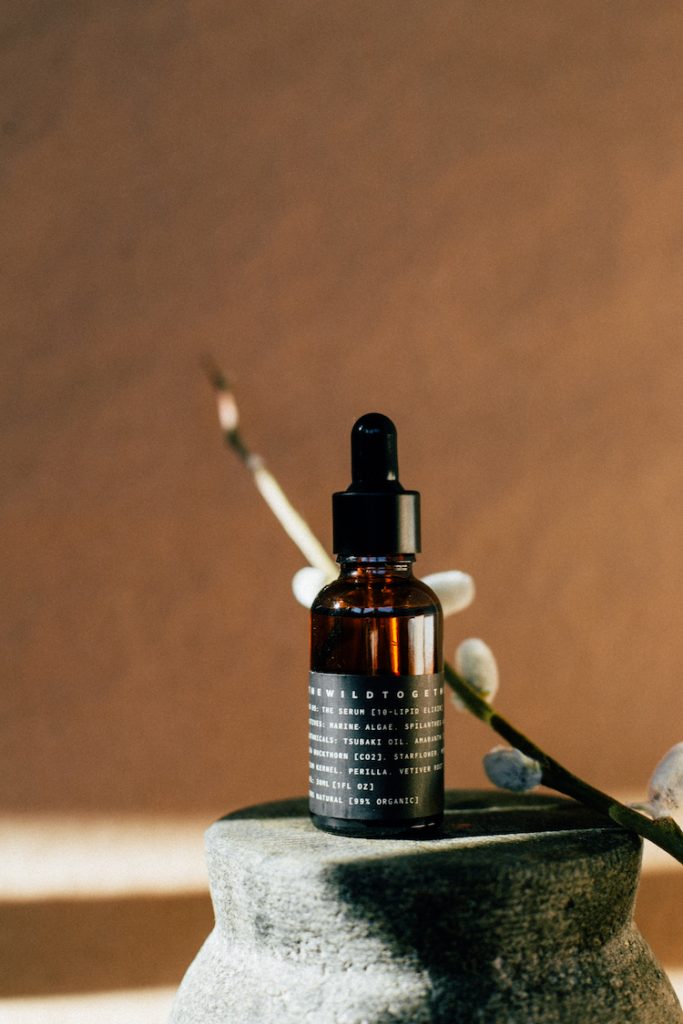 The Serum is formulated to be a safe and effective treatment for a number of skin issues and the mixable formula centres on offering multi-correctional results. The Serum is designed for people who care about high-performance, all-natural ingredients and who want their skin to feel and perform at its best every day — regardless of age, skin type, gender or ethnicity.
Starflower, Tsubaki, Moringa and Plum Kernel feed your skin with nourishment and contribute to restoring smoothness and moisture to skin.
Natural protectors like Sea Buckthorn, Vetiver and Peerilla protect the skin from environmental aggressors.
Amaranth, Perilla, Green Cedar and Starflower combat imbalances and inflammation, the key causes of many common skin complaints like acne, rosacea, and dehydration.
Amaranth, Moringa and Vitamin E works to calm inflamed skin that has been compromised by environmental factors, flare-ups, and/or general irritation.
Skin-rejuvenating botanicals like Marine Algae, Starflower, Sandalwood Amyris and Spilanthes Acmella promote cellular renewal and damage repair with increased brightness and a more even skin tone.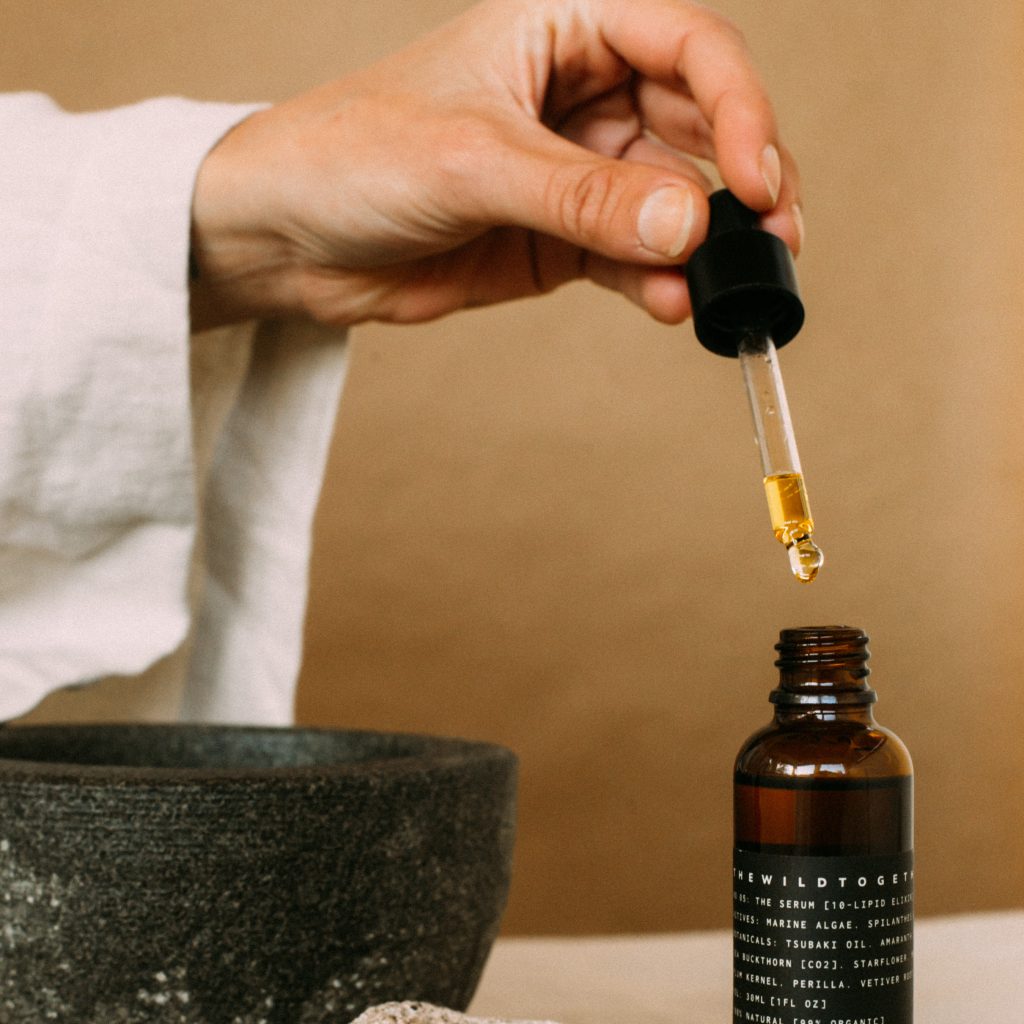 Heidi Karina
"First time using the elixir - blown away! And, I just wanted to let you know I AM IN LOVE WITH THE SERUM. It's the most amazing thing ever!"
Antonia
"The smell alone soothes my soul. I grew up spending summers surrounded by forests and water, so it takes me back everytime I use it"
Hannah
"I have never given feedback to a skincare brand about a product in my life about a product but I felt so strongly about this product that I wanted to let you know it's completely transformed my skin. You guys are skincare gods"
Sarah
"My skin has never looked this good. My complexion is so even I don't have to wear foundation. Thank you"
Louise
"What is this Black Magic? I LOVE The Serum! You guys have some such an incredible job on the ingredients in the formula"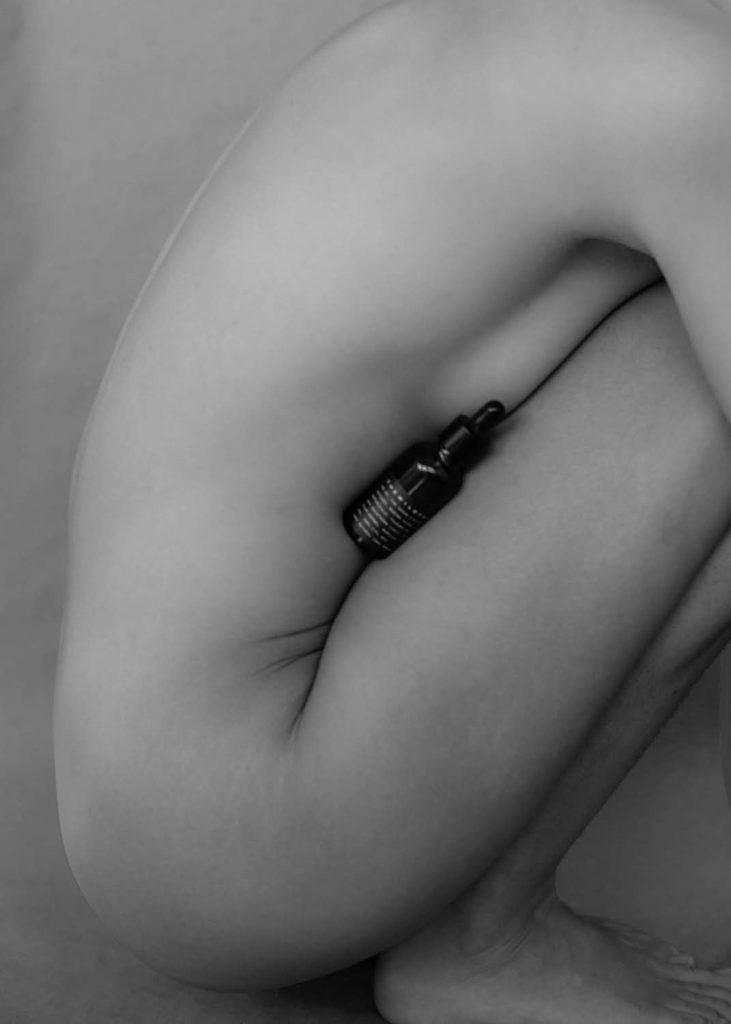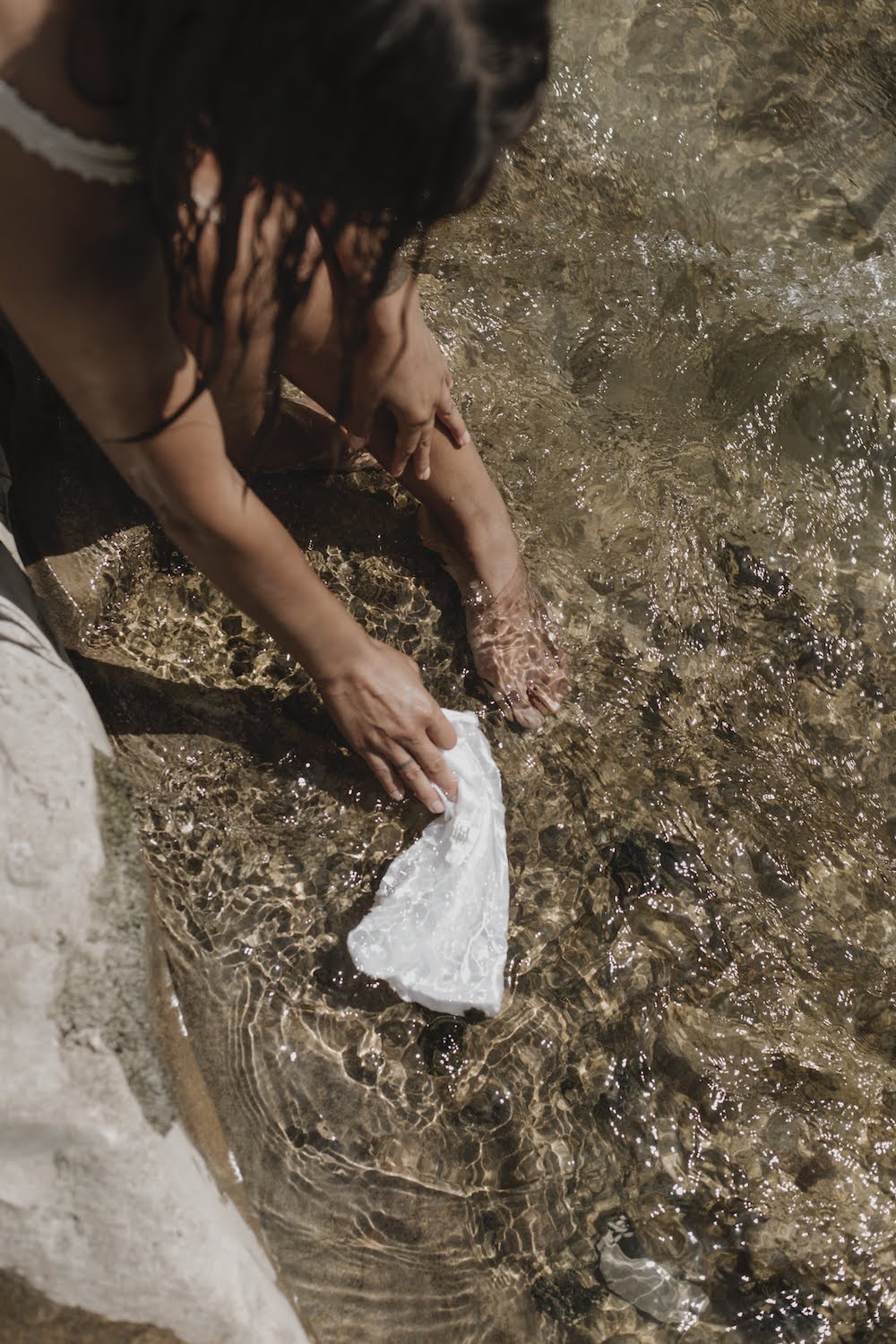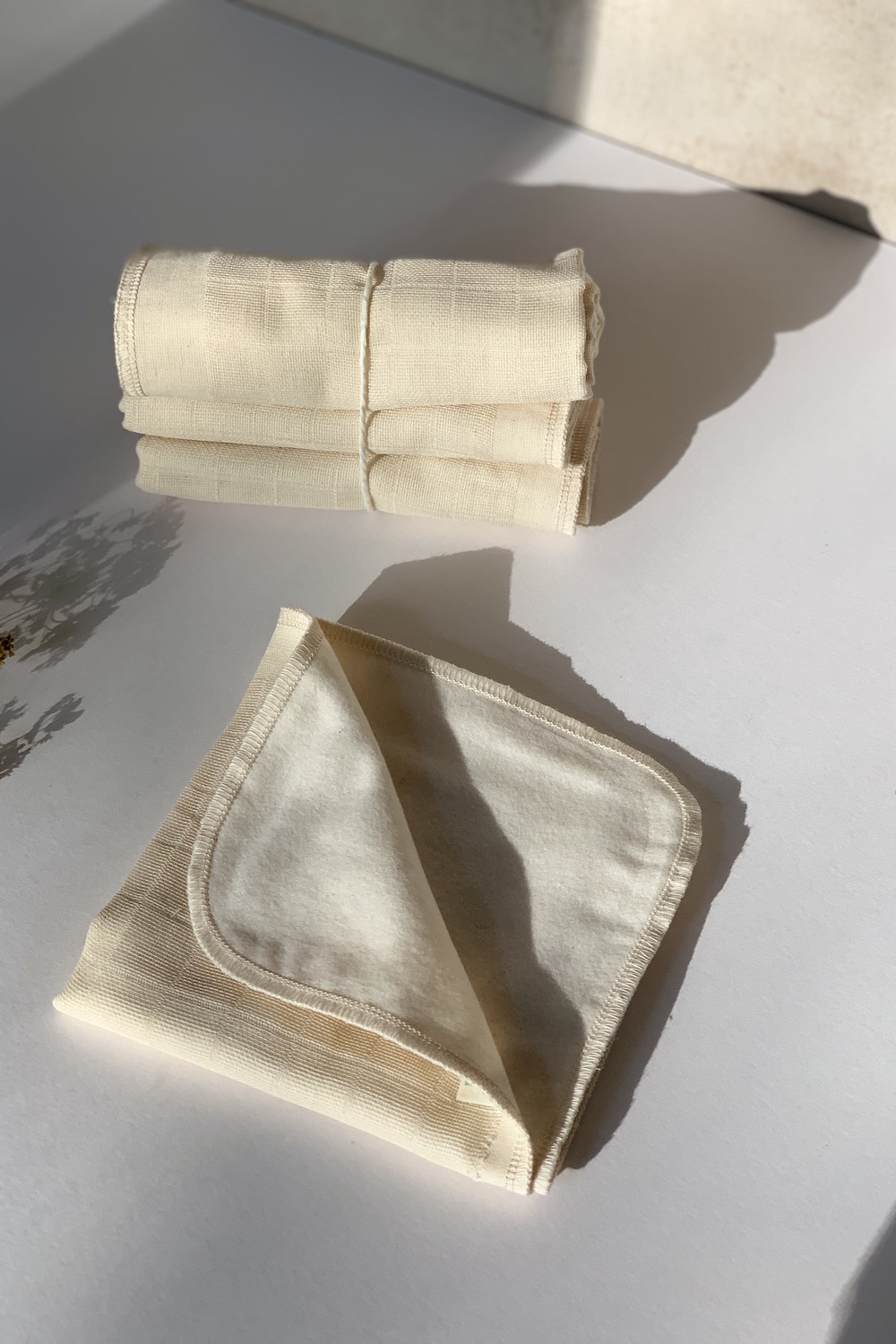 A trio of 100% organic cotton double-sided muslin face cloths — the perfect companion for at home or trips away. One side of each washcloth is a net-like muslin texture, which is so effective for gentle exfoliating when washing your face or removing face masks. The other side is a fluffy, soft, absorbent brushed cotton that will gently clean even the most sensitive skin areas.
Frequently Asked Questions
Can I use The Serum with my other products?
Yes. The Serum works well with many other products including retinol. Apply The Serum and follow with retinol.
Which skin types are best for The Serum?
The Serum is designed to work with all skin types, including sensitive, combination, acne-prone, mature, and dehydrated skin.
How long until I see results with The Serum?
Most individuals see a visible improvement in their skin within days. Because of the broad spectrum of high performance botanicals, results will increase over time.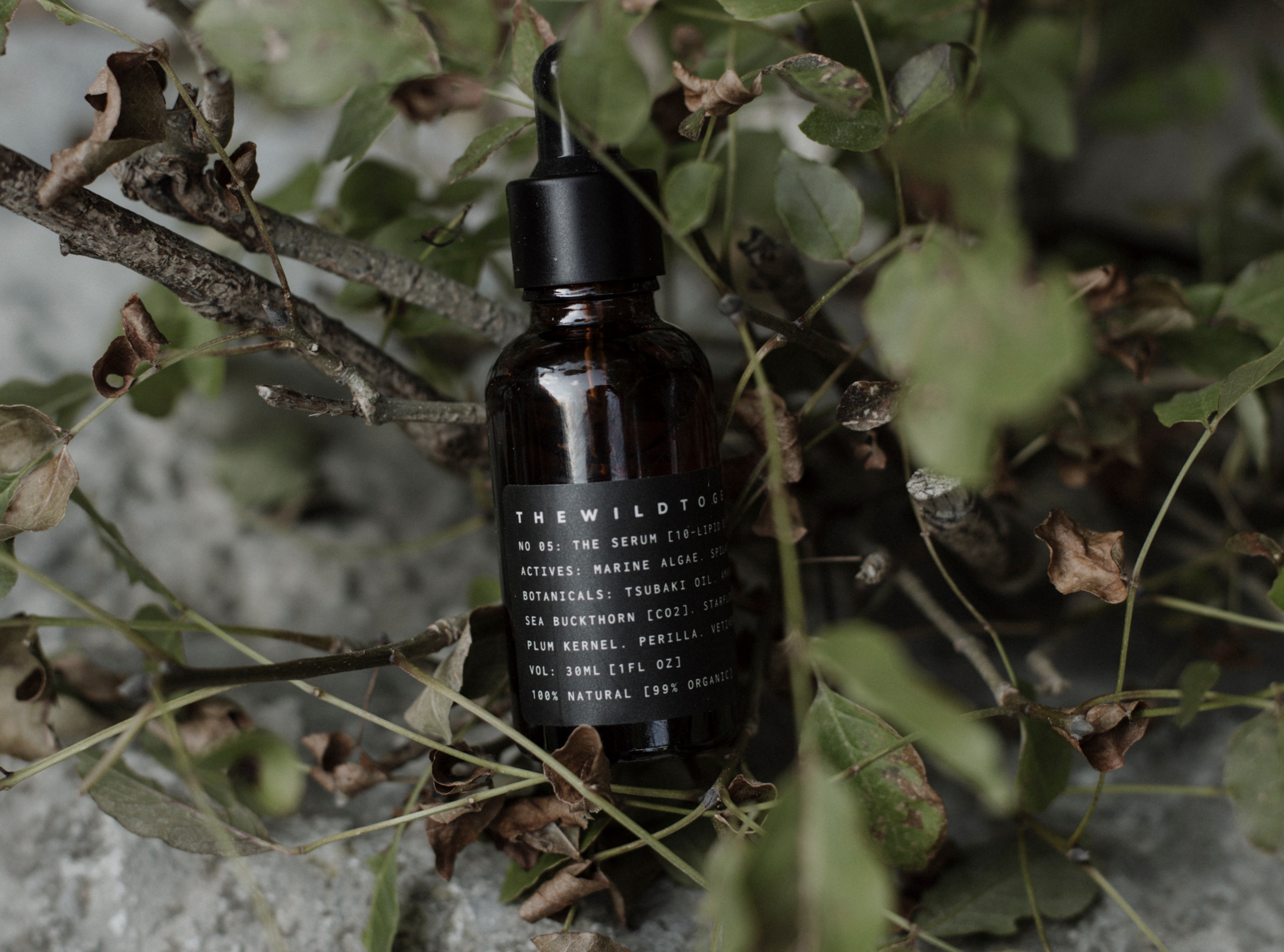 My daily dose of goodness
I stumble across wild together by chance, thanks to a fried of mine who gave me a resting set as a present. And I fell in love with it. Especially the moisturiser was so good to make my expression lines smooth during the night. Ever since, I only been using them. I wish they could develop additional products like body balm or eye creams
Making a big difference!
Keeps my skin hydrated and happy, layers well over the essence and the moisturiser and I really love the smell.
I'm currently on medication and I still get some dry and peeling patches but this works really well. It doesn't irritate or break me out at all.

No 05: The Serum [10-Lipid Elixir]