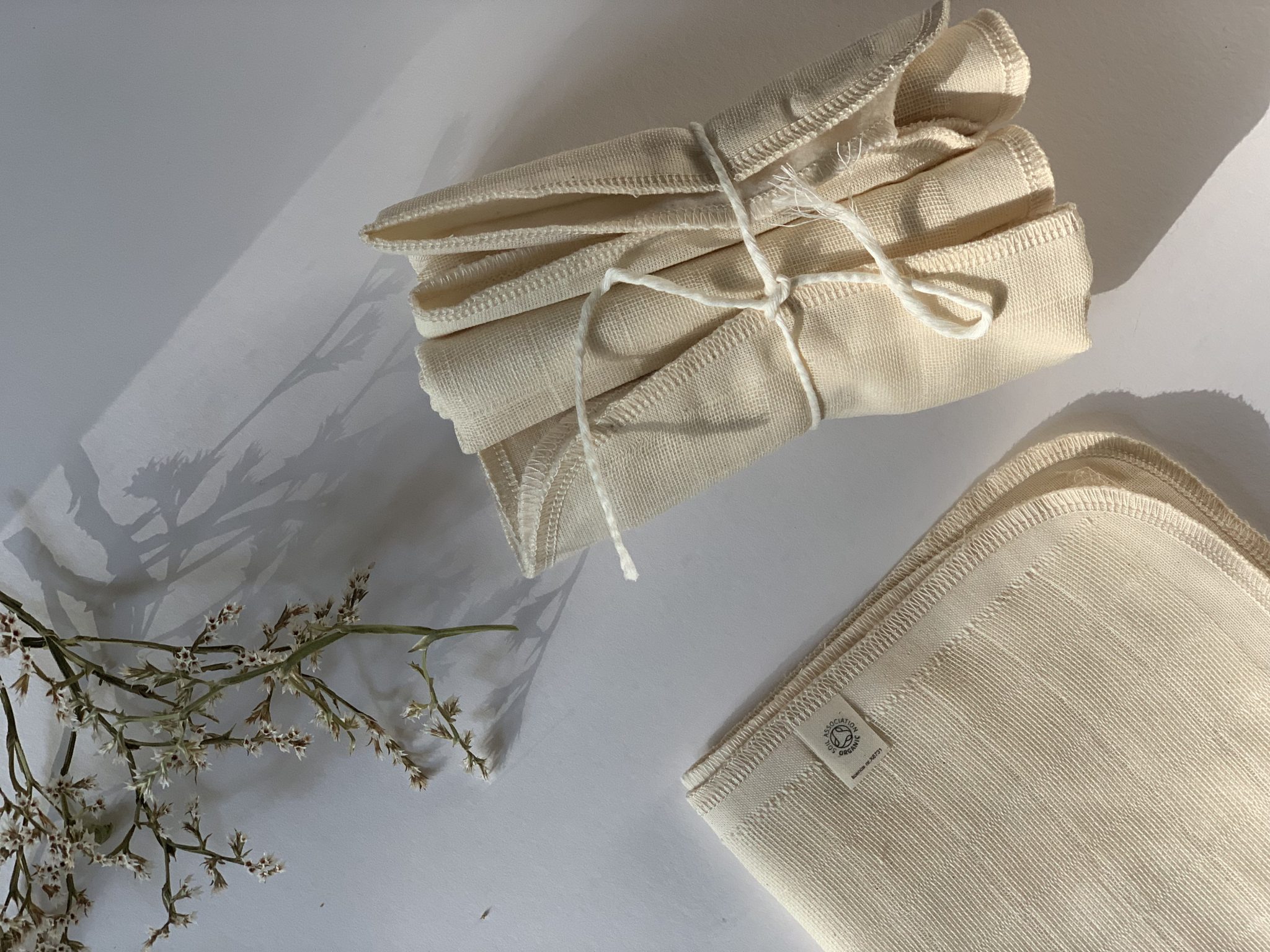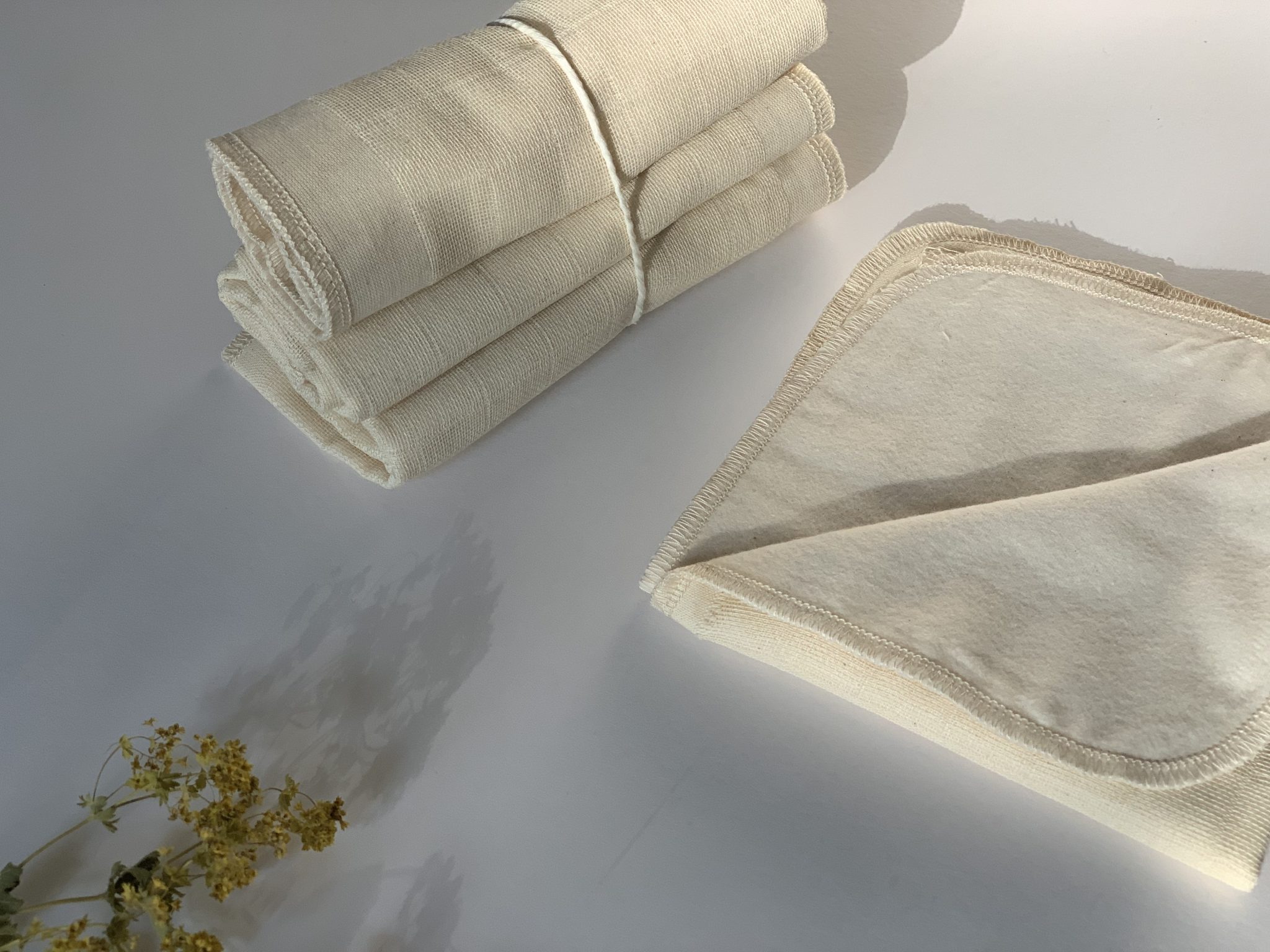 Three Double-Sided Organic Muslin Face Cloths
A trio of 100% organic cotton double-sided muslin face cloths — the perfect companion for at home or trips away.
One side of each washcloth is a net-like muslin texture, which is so effective for gentle exfoliating when washing your face or removing face masks. The other side is a fluffy, soft, absorbent brushed cotton that will gently clean even the most sensitive skin areas.
The washcloths are particularly useful when removing The Cleanser or The Exfoliant, helping to exfoliate the skin prior to applying The Essence.
Soil Association approved.
Made in the UK with Certified Organic, Vegan, Cruelty Free & Sustainably Sourced Ingredients.