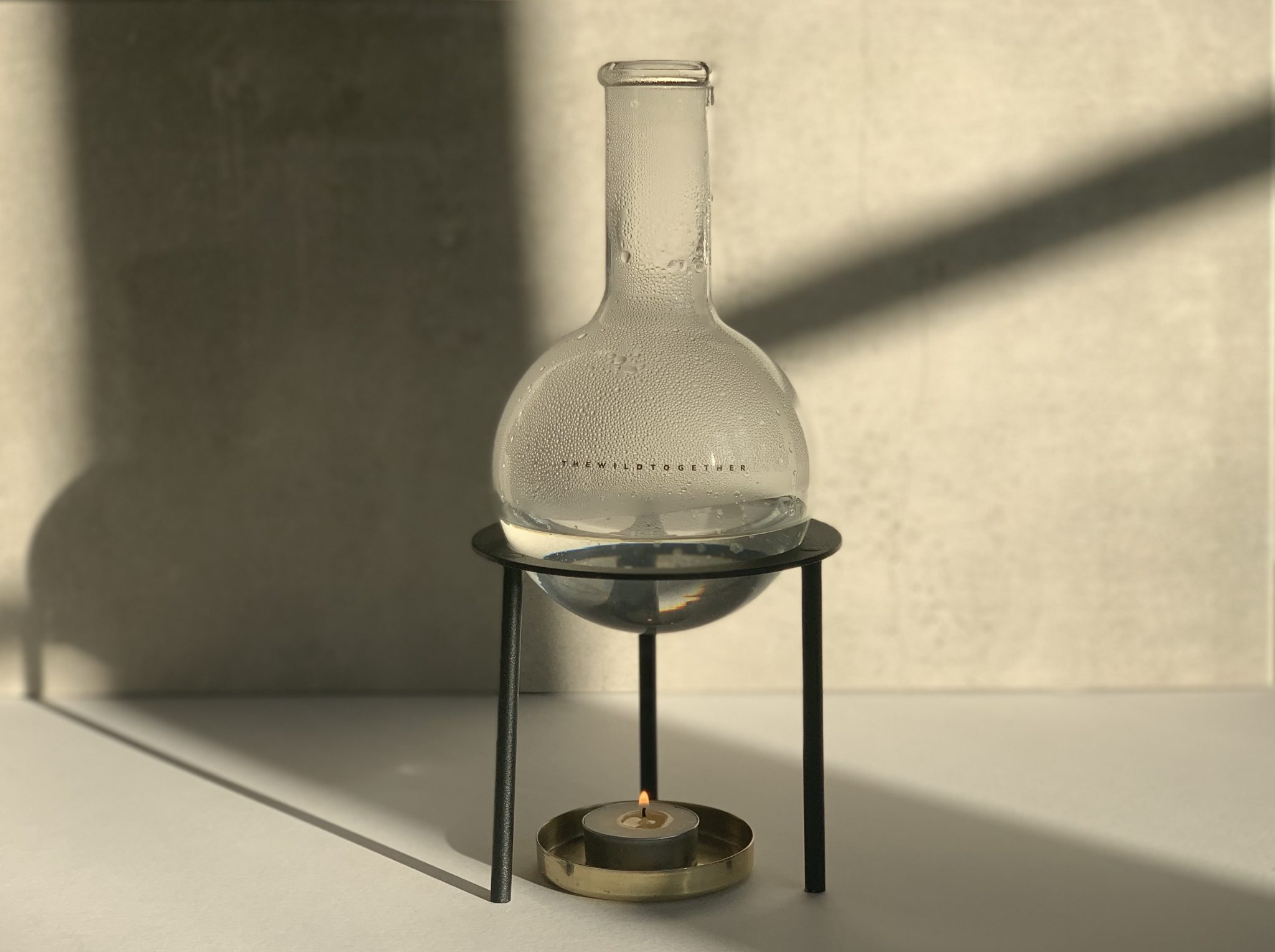 The Aromatherapy Collection
Inspired by traditional alchemic principles and fused with modern science, the burner unites nature, design and aromatherapy to deliver a powerful sensorial experience.
The Alchemy Burner consists of a cast iron stand that has been expertly crafted to hold a bespoke round-bottom glass flask, ready to warm and diffuse essential oils to naturally elevate mood by transforming rituals into simple moments of wellbeing.
The set comes complete with a metal candle base, a hand-poured natural wax candle, and a bespoke 20 ml diffuser blend — each blend formulated with organic, high purity oils that have been steam distilled and aged slowly to preserve the potency of their raw natural state.
Place on a flat surface and fill the glass flask with approximately ¼ cup of warm water. Add 10 drops of the essential oil diffuser blends. Light the candle and position below the flask to gently warm and diffuse the delicate blend. Replenish oils frequently. To keep the burner at its best it is important to clean it regularly with warm soapy water and a thin bottle brush [or toothbrush]. For stubborn stains/residue combine distilled white wine vinegar [120ml] and baking soda [15ml] inside the flask. Dishwasher Safe.
Keep the essential oils in a cool, dry area away from heat. Keep out of reach of children. Avoid contact with skin and eyes. In case of contact with skin, wash immediately. Do not allow liquid to come into contact with textiles or finished surfaces. Wipe spills immediately.
Made in the UK with Certified Organic, Vegan, Cruelty Free & Sustainably Sourced Ingredients.