A dual enzymatic/physical exfoliating foam to deep clean pores and to leave skin visibly smoother. Instantly refreshes and refines the skin – both chemically and physically – to eliminate dead skin cells, dirt and debris, leaving a super-smooth, luminous complexion. Suitable for normal, dry, oily and blemish-prone skin types, this combination targets the visibility of dark spots, scars and fine lines to leave skin even, smooth and supple.
Normal to oily skin, congested pores, signs of skin ageing, dark spots, large pores
Skin is left soothed, smoothed and renewed, allowing other products to be more effective.
Use 1-2 times weekly. Blend THE CLEANSER with 1/2 tsp of THE EXFOLIANT. Massage into damp face. Rinse away with warm water.
An anti-ageing purifier to remove embedded toxins and impurities and to rebalance the skin. This decongesting cleansing balm that makes light work of dissolving dirt, make up, sunscreen and excess oil. Sufficiently gentle for use around the eyes, this moisturising blend melts stubborn mascara while conditioning and soothing skin (and eyelashes) with potent plant extracts. 
+ Adds an extra layer of protection for sensitive or dry prone skin whilst shaving
City dwellers, ageing and/or sensitive skin.
Skin is left purified, rebalanced, hydrated and nourished.  
Use nightly. Blend 5 drops of THE SERUM with 1 pump of THE CLEANSER. Massage into a damp face, shave or wash. Remove with a warm, damp face cloth.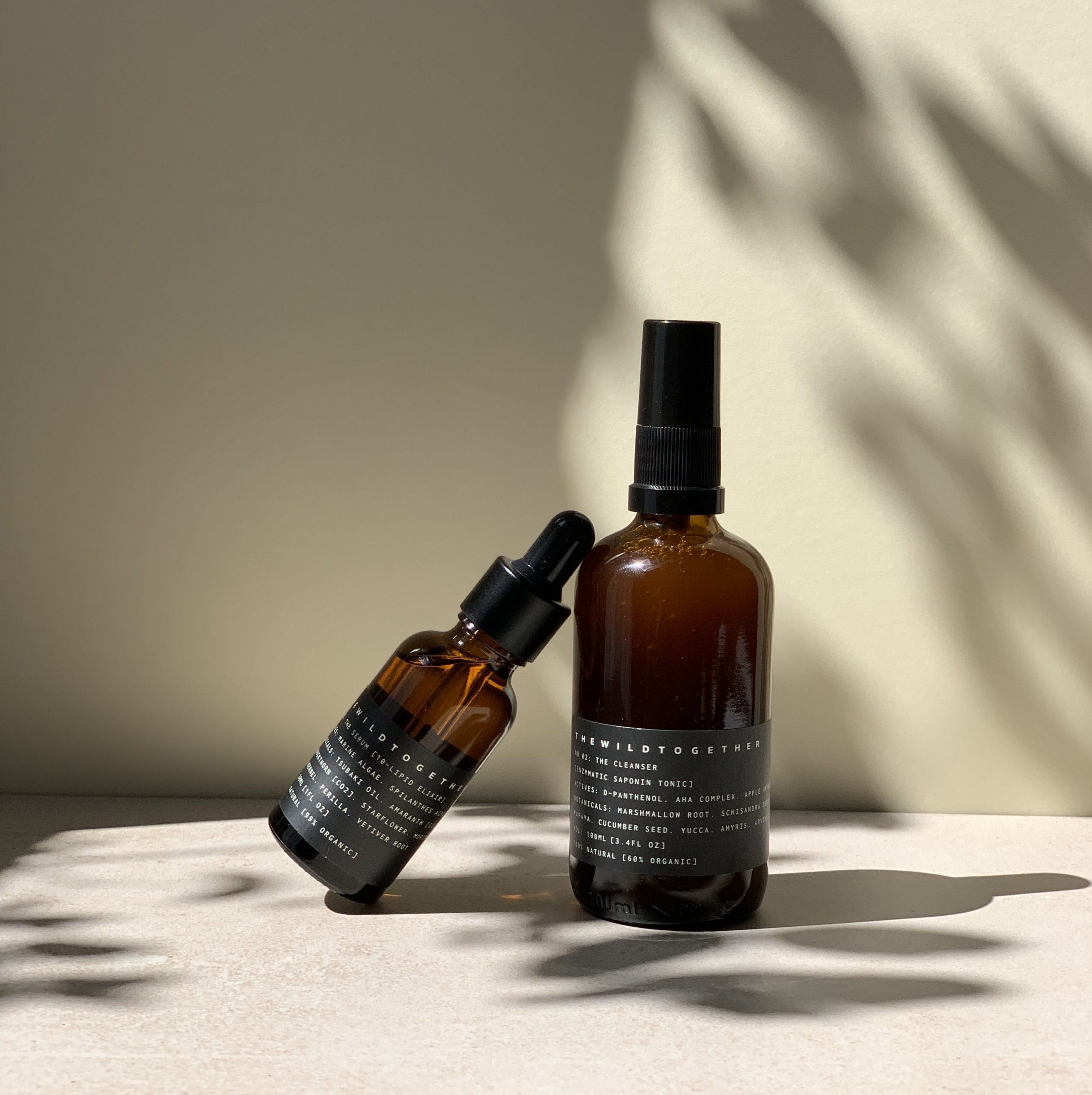 An instantly illuminating elixir, rich in antioxidants that delivers a concentrated dose of actives deep into the epidermis. This rescue serum for the skin that absorbs into the deeper dermal layers to protect, strengthen and detoxify. The intense hydration plumps out fine lines in the process. The perfect antidote for stressed, jet-lagged or sunburnt skin. 
City dwellers, aging, combination, dry and/or sensitive skin.
Skin is instantly refreshed, smoothed and brightened
Use 1-2 times weekly. Blend 1-3 drops of THE SERUM with THE ESSENCE, press fingertips to cheeks, forehead, and chin to evenly distribute the application before gently massaging it into the skin.
An intensively hydrating cream to replenish and and reinforce the skin's natural barrier while you sleep. This luxurious, readily-absorbed rich cream works overnight to comfort, repair and protect sensitive, dry and stressed skin. The blend reduces inflammation and provides a boost of phytosterols to strengthen the skin's lipid barrier and encourage new collagen production.
Normal, dry, sensitive and ageing skin.
Skin is restored and nourished with a finer texture in the morning
Use 1-2 times weekly. Blend 1-3 drops of THE SERUM with THE MOISTURISER. Massage into skin. Apply before bed and leave overnight.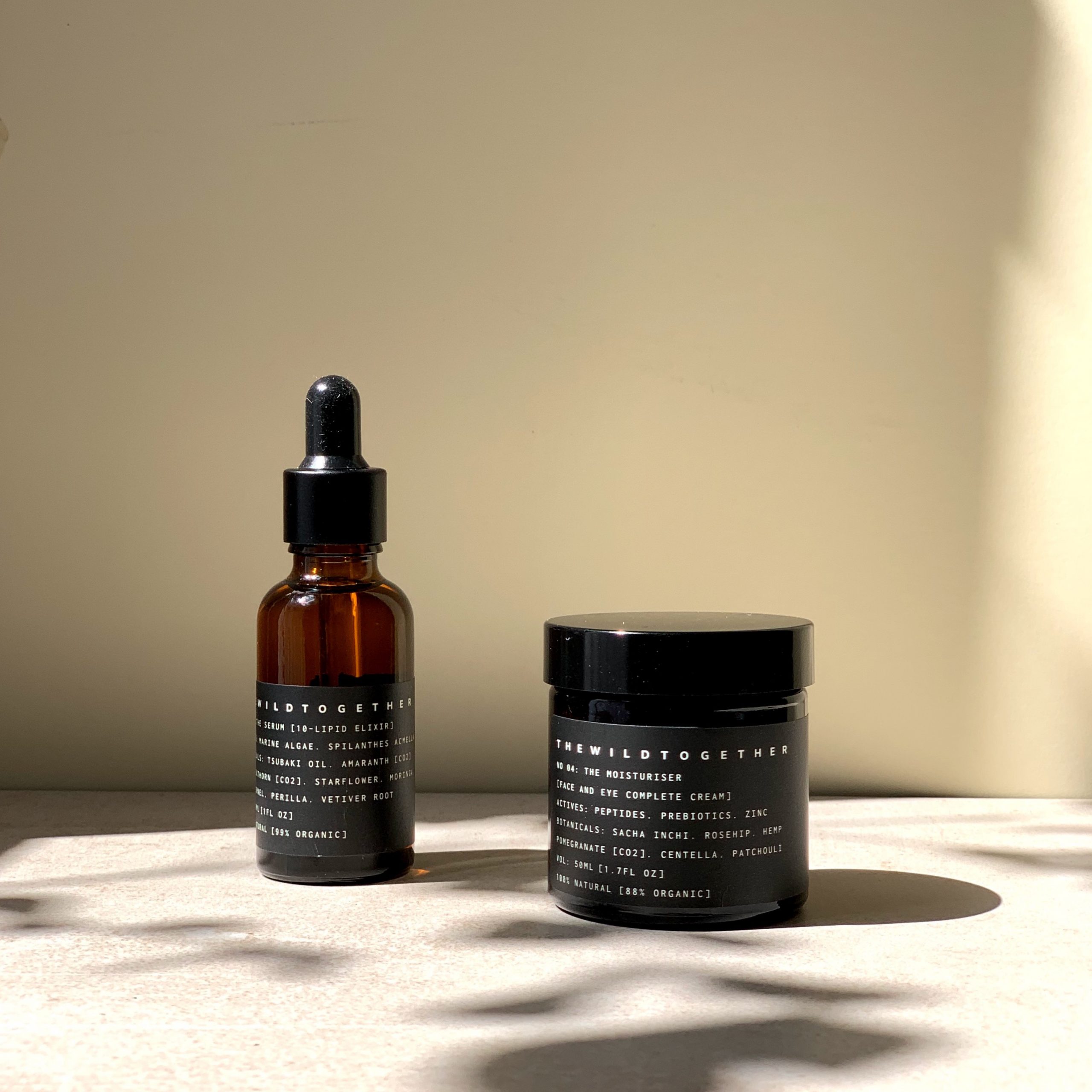 A hydrating facial polish to penetrate into the deepest layers of the skin to remove impurities, battle blemishes and lessen fine lines. Sufficiently gentle to use on the delicate neck and décolleté areas, the scrub deeply purifies skin without clogging or drying whilst balancing and hydrating to reduce inflammation and redness.
Normal, dry, sensitive and ageing skin.
Skin is left thoroughly cleansed and softened with a brighter complexion revealed.
Use 1-2 times weekly. Blend a generous amount of both THE EXFOLIANT and THE SERUM in palms. Massage into damp face. Remove with and a warm, damp face cloth.
Made in the UK with Certified Organic, Vegan, Cruelty Free & Sustainably Sourced Ingredients.