In our culture's sub-current there has started to be a deviation from Western medicine, and what is deemed the "norm" as an emergence of interest in studying the effects of psychedelic medicines has gained both momentum in interest and in solid scientific research/results. When used properly in the right set and setting, plant medicine is being shown to have the potential to save lives in allowing a new perception of healing from the inside out.
The human mind knows how to heal itself if you give it the trust-filled atmosphere and the opportunities to become deeply aware of the levels of consciousness within you."
— William Richards
Over the past 20 years there has been a resurgence of psychedelic research in the fields of neuroscience and psychiatry. Psychedelic substances were widely researched in the 1950s and '60s but political decisions in the decades that followed forced strict legislative restrictions on these substances. Now researchers are attempting to update what we know about psychedelics within the context of modern science and modern small-scale trials have echoed this promise.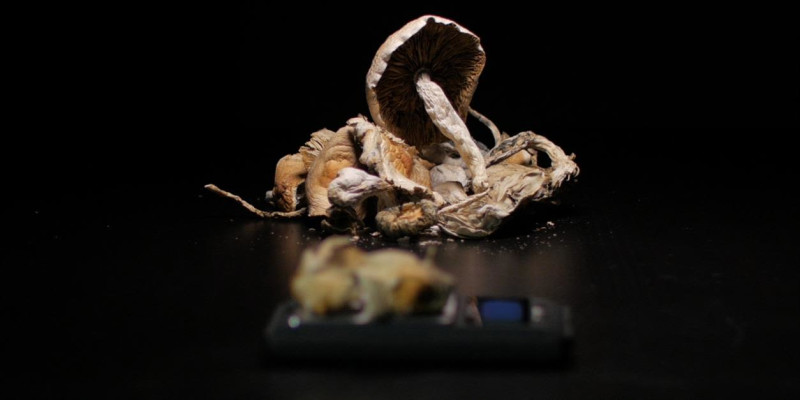 In 2019, we understand that hallucinogenic drugs are complex, nuanced, and under the right circumstances can even treat depression, anxiety, and other mental and physical health issues. While most psychedelic drugs sit in a legal grey area, doctors and researchers across the world are beginning to offer them therapeutically.

Mental health issues like depression, anxiety, and PTSD can sometimes be resistant to conventional treatments because they vary based on individuals' brain chemistry, personality, and life experience. In these cases, psychedelics may help by "rebooting" the brain.

However, that doesn't mean they're all going to work for everyone; it's not a one size fits all — more research is clearly needed and the potential for misuse and diversion is high. No amount of hope should replace caution but it is an area that is certainly worth exploring further, which a new documentary film, DOSED, is setting out to do.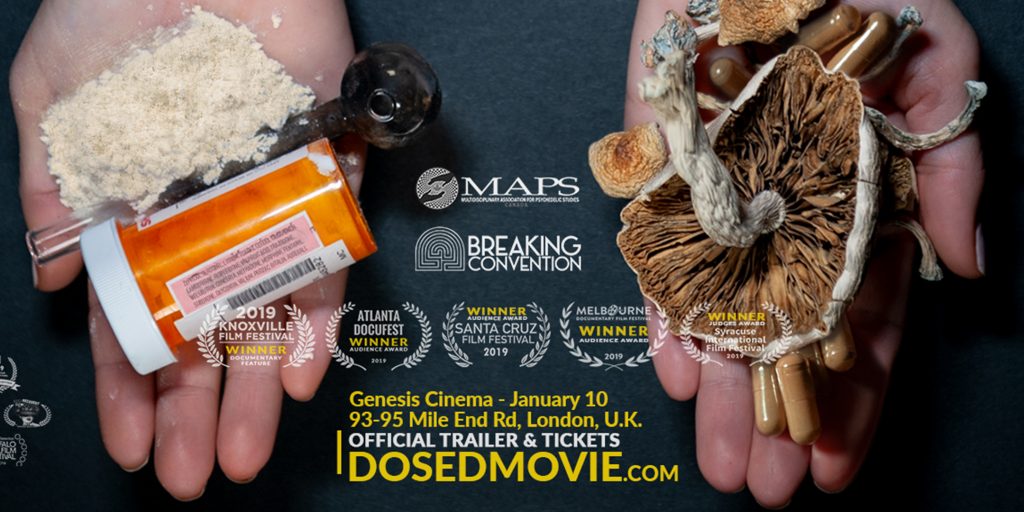 DOSED is a documentary about treating anxiety, depression, and addiction with psychedelic medicine, and we believe is a topic worth exploring and talking about.
The film, which sees its London premiere on January 10th, follows the story of a suicidal woman who turns to underground healers to try and overcome her depression, anxiety and opioid addiction with illegal psychedelic medicine like magic mushrooms and iboga.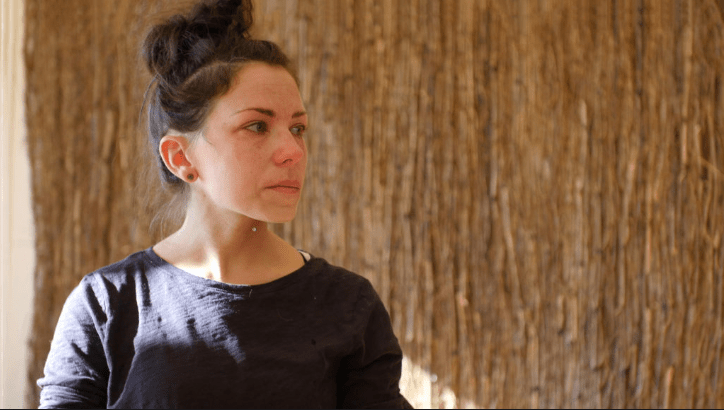 Adrianne's first dose of psilocybin mushrooms catapults her into an unexpected world of healing where plant medicines are redefining our understanding of mental health and addiction.
DOSED has its London premiere this week and we hope will encourage people to think differently about these drugs for the betterment of society. You can watch the trailer for DOSED below:
If you'd like to know more about DOSED and to support the film you can learn more by visiting their Instagram, Facebook, and Twitter pages, and you can find tickets to the London premiere below:
For tickets to the Jan 10th London premiere:

https://www.eventbrite.ca/e/dosed-documentary-qa-london-premiere-genesis-cinema-one-show-only-tickets-84013122511

For tickets to other screenings in other cities:
---