We're conditioned to be mindful of what we eat and the effects food can have on our overall health. We strive to take care of our bones, our physical muscle structure and the organs inside our bodies. But what about our largest organ? What about our skin?
Our epidermis has a big job: it protects us from the outside environment, helps to regulate our body temperature, balances fluid levels and even offers protection from sunlight. We often take for granted our skin's importance and — even more so — our skin's health.
To ensure your skin is properly taken care of — to keep it looking its best and in healthy, working condition —a skincare routine with the proper products is crucial.
There are a lot of skincare options out there — a lot of synthetic products high in chemical ingredients and low in vitamins, natural oils and antioxidants. However, the very best products to use on your skin contain only organic, plant-based ingredients.
Our skin is more of a filter than it is a barrier; it absorbs everything from environmental pollution to the products we apply, which is why it's important to make sure we avoid putting anything on our skin that we wouldn't want inside our bodies. In order for a skincare plan to keep you healthy, it must be based solely on what's best for your skin.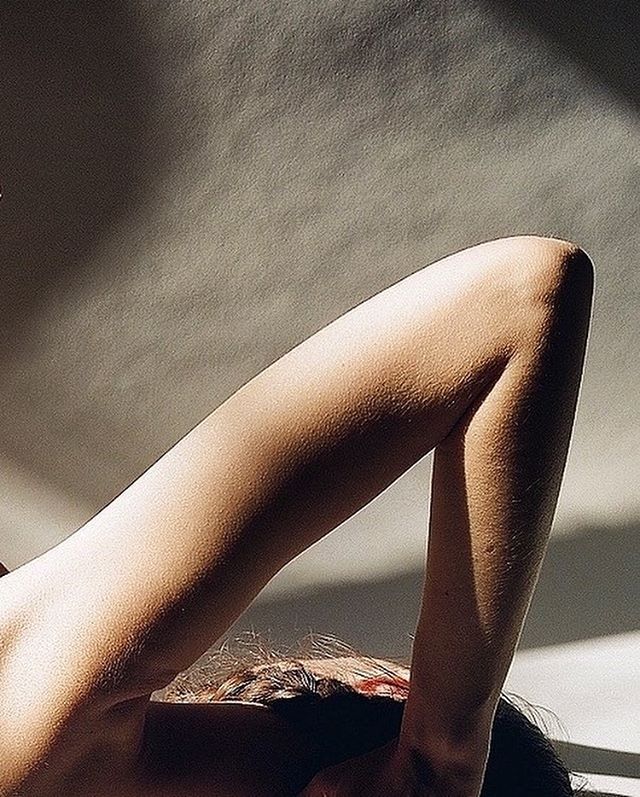 Ingredients from the earth — why plant-based is best
Plant-based skincare products come from the earth and share the same biological chemistry as our bodies. They skip synthesized additives and the less-effective, cheap substitutes used by many brands.
Ensure your skin is getting the TLC it deserves by opting for a skin product with all-natural ingredients, such as our adaptogenic and 99.5% organic blend, The Serum.
Benefits of plant-based skincare products
Antioxidants – Antioxidants restore and strengthen your cells by combating free radicals [oxidants] manufactured by the body and the environment.
Vitamins – Vital to maintaining your skin's functioning health, vitamins support cell repair and help decrease signs of ageing.
Essential Oils – As well as reversing the look of ageing, essential oils can help calm acne, fight dryness, combat oiliness, smooth scars and increase skin elasticity.
Proteins – Proteins can work wonders for the strength and durability of your skin cells.
Terpenes – Occurring in strong-smelling plants, these healing aromatic components help to soothe your senses as well as increase your body's ability to deal with pain and inflammation.
Hydrocolloids – These naturally occurring polymers give skincare products natural texture, avoiding the need for petrochemicals or other synthesized polymers.
Damaged skin can be the result of a number of things
Our skin is bombarded by stressors daily, some that we can control and others that we can't, but however this damage has been accumulated there are ways to fix it.
When choosing topical products to repair damaged skin, here are just a few incredible natural ingredients to look out for…
---
The Best Natural Ingredients To Heal Damaged Skin
Liquorice Root – To Combat Sun Damage
Damage due to prolonged or unprotected sun exposure is one of the hardest to repair, as it affects everything from collagen production to the moisture content of the skin.
Liquorice Root contains the antioxidant glabridin and licochalcone A. They both have powerful anti-ageing and skin-soothing properties. Glabridin, in particular, has been shown to mitigate the effects of sun damage. This helps to keep the skin firm, smooth and taut but it also means that the skin's protective barrier will remain generally intact, defending the body against external stressors and bacteria.
[Liquorice Root is one of the key botanicals found in The Essence]
---
Mango Butter – To Heal Dry, Eczema-Prone Skin
Dry skin is often more prone to damage as the gaps between the surface skin cells tend to be bigger [this is what lets moisture escape and allergens enter the skin] which means they require deeply nourishing ingredients to heal the skin and repair these gaps to create a more defensive epidermal barrier.
Mango Butter is a non-comedogenic natural emollient and is packed with essential fatty acids which are important components of healthy skin. The higher the concentration of Mango Butter in a topical moisturiser or lotion, the better it will be for dry, damaged skin.
[Mango Butter is a key ingredient in The Moisturiser]
---
Prebiotics – To Create A Barrier Against Environmental Stressors
A mixture of natural polysaccharides where the Inulin is extracted from chicory roots and the Alpha-glucan oligosaccharide is obtained from sugar beet. This acts as a food for the desirable bacteria present on the skin — a food that the undesirable bacteria is unable to process. The prebiotics promote the friendly bacteria on the skin to recover and grow faster whilst the harmful ones are reduced, in turn restoring the natural bacterial balance to the skin.
This unique combination helps to create a barrier against pollution and environmental damage and is useful for acne-prone skin that is susceptible to infections.
[Prebiotics are a key ingredient in The Moisturiser]
---
Marine Algae – To Encourage Faster Healing
Over exfoliating the skin, cosmetic procedures and extreme trauma can all leave the skin damaged and struggling to heal which results in an inflamed and uncomfortable complexion. Marine Algae is especially rich in omega 3 and sterols that are soothing and anti-inflammatory for irritated and damaged skin. It plays an important role in the skin's barrier function due to its repairing properties. clinics are even using Marine Algae in preparation for surgery, as it helps the skin recover postoperatively, and beauty clinics are using it to restore the skin after deep peels and laser resurfacing.
[Micro Marine Algae is a key ingredient in The Serum]
---
Snow Mushroom – For All Round Repair
Whether your skin is dehydrated due to harsh weather conditions or compromised following surgery, Snow Mushroom can help to repair and restore the skin's protective layer to encourage faster healing time and a more comfortable recovery.
Snow Mushroom can hold up to 500x its weight in water, with super fine particles that drive hydration deep into the skin. It has soothing anti-inflammatory properties, stimulates collagen production for plumper skin, and has been proven to provide more enhanced lightening and brightening properties than compounds such as arbutin, vitamin C and kojic acid.
[Snow Mushroom is a key ingredient in The Essence]
---
Our ingredients are highly multifunctional and designed to work just as well in isolation as they are in tandem with other products in the range. They are formulated to provide you with tailored rituals to suit your skin's needs on any given day.

We have full details of all the ingredients benefits on our website — however, if you have any questions about our products or how they could suit your skin then feel free to drop us an email at hello@thewildtogether.com — we're here to help.